This guide is especially handy if you're new to the world of crypto. Follow along as this guide will walk you through the process of setting up your own crypto wallet to receive BUSD earnings on CanWork.

CanWork is built on BNBChain and interfaces with Metamask and Trust Wallet.
Why Do You Need A Crypto Wallet?
As a freelancer on CanWork, you need a crypto wallet to make payments or receive payments in BUSD. You can also use it to store and manage your digital assets and make transactions.
Keep in mind that in order to use a crypto wallet, you need to have a basic understanding of how cryptocurrency works and how to handle private keys and seed phrases.
Wallets for CanWork
There are many varieties of crypto wallets but in this guide, we will reference Trust Wallet and MetaMask only.

Trust Wallet and MetaMask are both safe and secure wallets for holding crypto assets. They both are self-custodial wallets and are very easy to use.
This guide will provide you with three different ways you can follow to set up your crypto wallet and connect it to your CanWork account to receive BUSD payments. They are as follows:
How to manually add your crypto

wallet address

to

your CanWork profile

How to connect to CanWork with

MetaMask

's browser extension

How to connect to CanWork using the WalletConnect feature for Trust Wallet
Setup A: Creating Your Own Crypto Wallet Using Trust Wallet
Step 1: Download and install Trust Wallet app for mobile. It is available for Android and iOS users.
Step 2: After installing, open the app and create a new wallet by selecting "CREATE A NEW WALLET."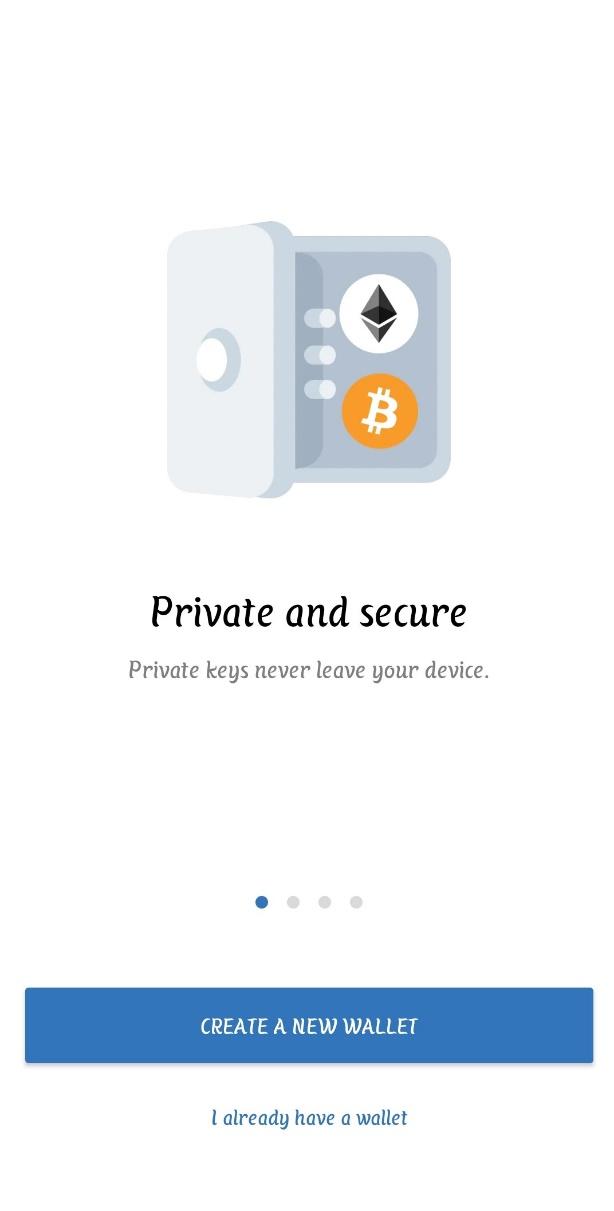 Step 3: Review the Privacy Policy and Terms of Service. Check the 'acceptance' box and then click "CONTINUE" to proceed.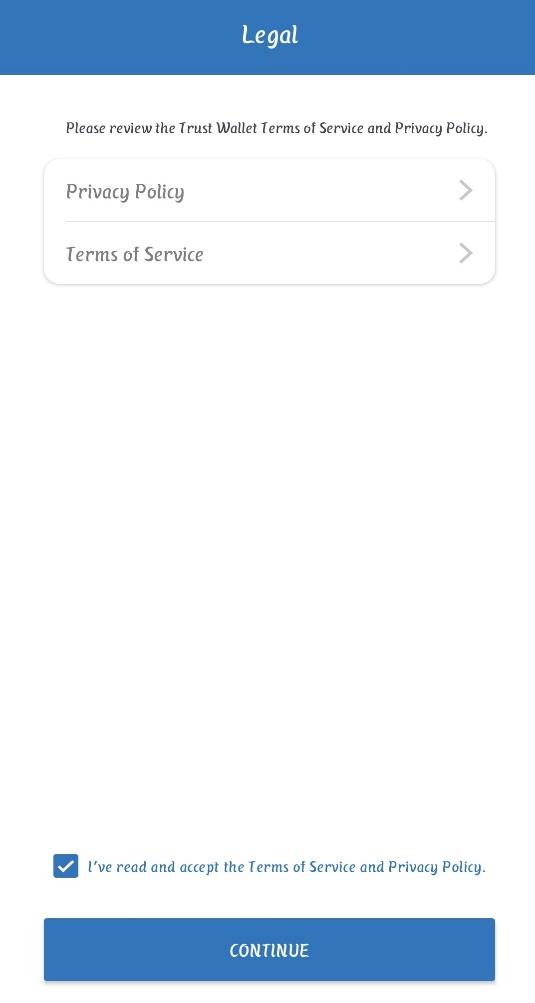 Step 4: Create a 6-digit passcode for your wallet. Confirm the same passcode the second time to move on to the next step.
Step 5: Read the prompt messages and tick the three boxes indicating that you understand the importance of the safety information.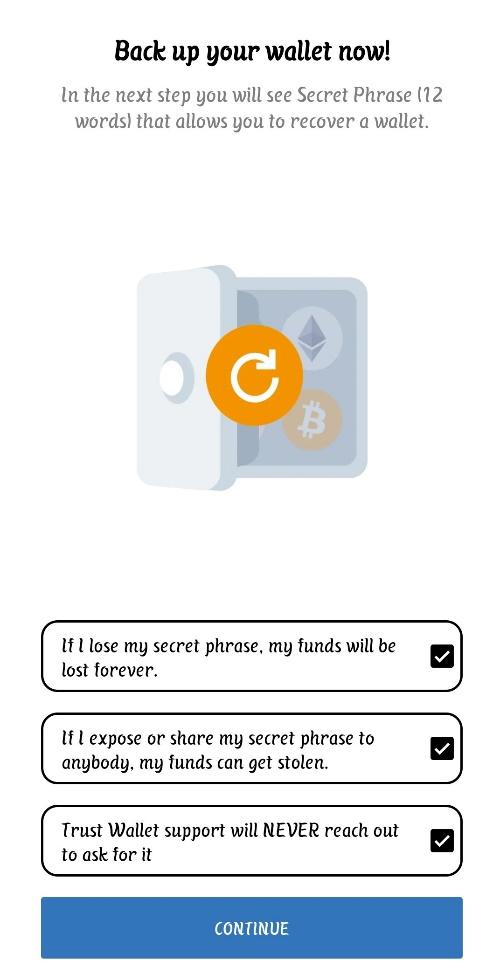 Step 6: Write down or copy the 12-word recovery phrase displayed on the screen and store it in a secure location. Press the continue button to proceed.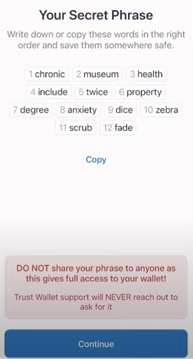 Warning! Your recovery phrase is the only way to access your wallet if you lose your device. Do not disclose it or you risk losing your entire crypto funds.
Step 7: Confirm the recovery phrase by tapping the words in the numerical order.

Congrats! Your crypto wallet is now set up.
Add Your Crypto Address To Your CanWork Account
NOTE: Before you proceed to add your wallet, you'll need to first know your BUSD address, similar to knowing your bank account number before you can receive payment. The following easy-to-understand steps will guide you.
Step 1: Open the Trust Wallet app. By default, it should show a list of only four different cryptos as seen in the screenshot below.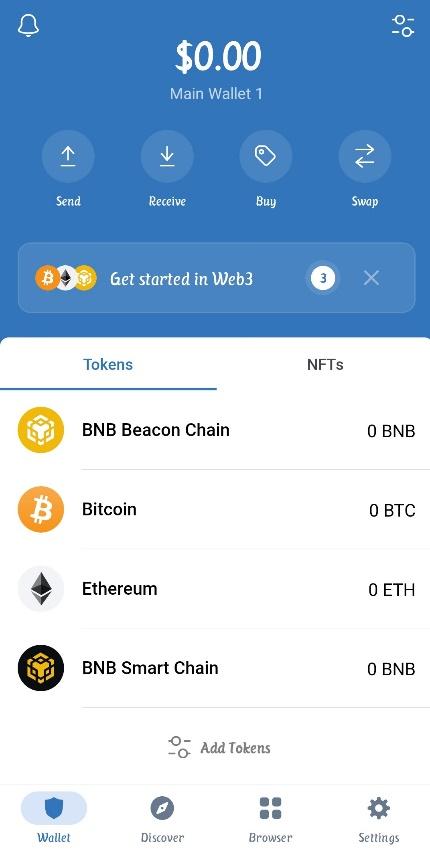 Step 2: Click "Add Tokens" to add your BUSD asset.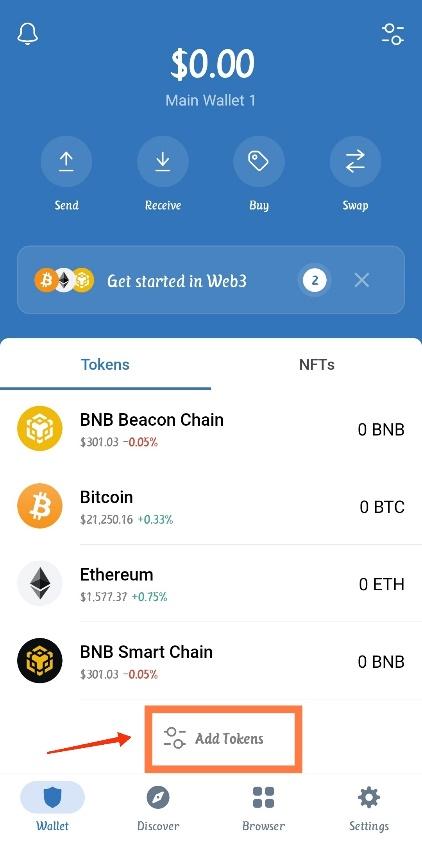 Step 3: Type "BUSD" in the search field and then make sure you select BUSD TOKEN (BEP20) by enabling the toggle button in front of it.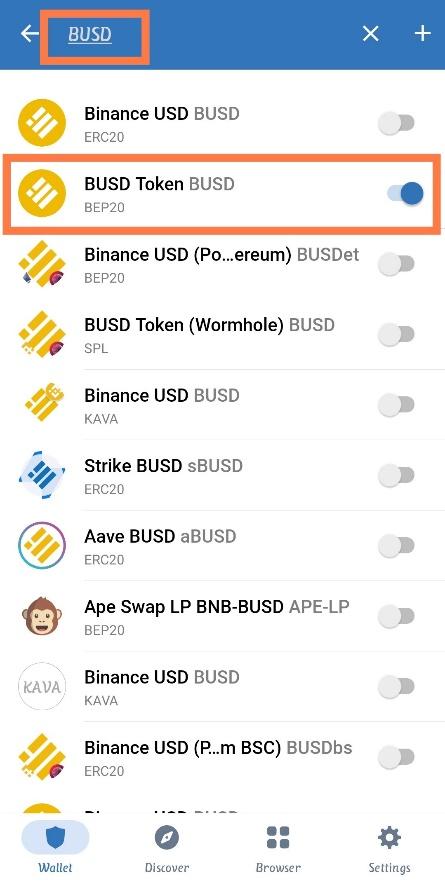 BUSD is now added to the list of tokens in your trust wallet app.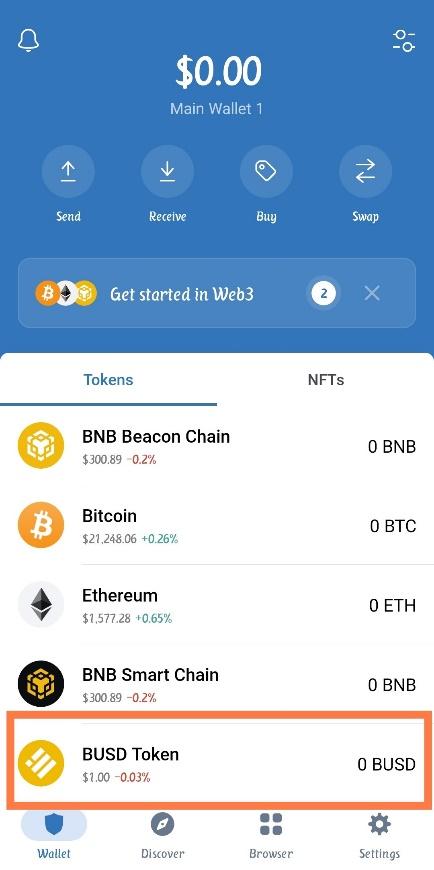 Step 4: Select BUSD, and then click on "Receive" to reveal your unique BUSD address.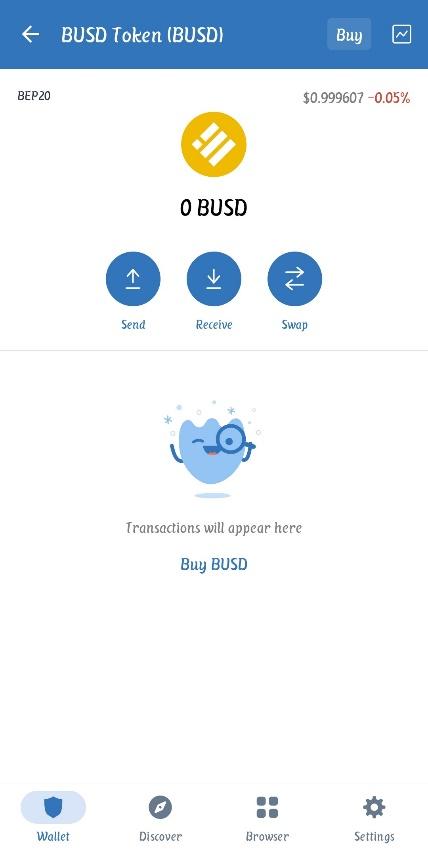 Step 5: Click on "Copy" to copy the address.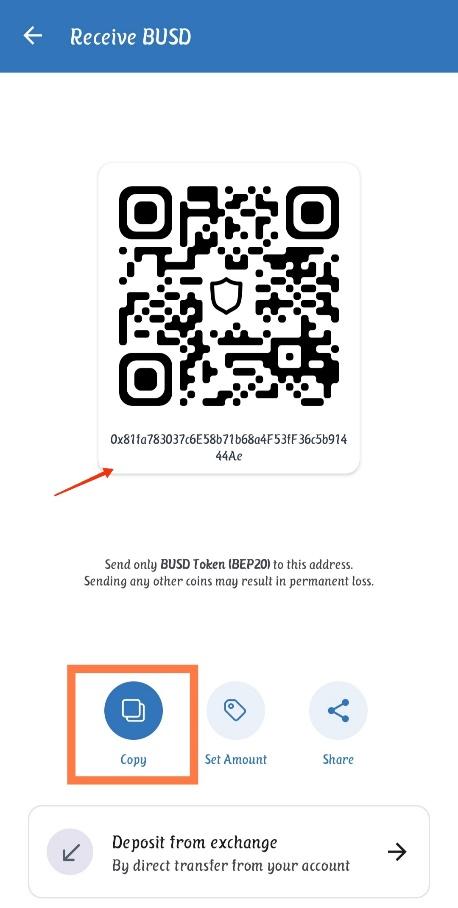 Step 6: Go to your CanWork account and then click on "Edit Profile"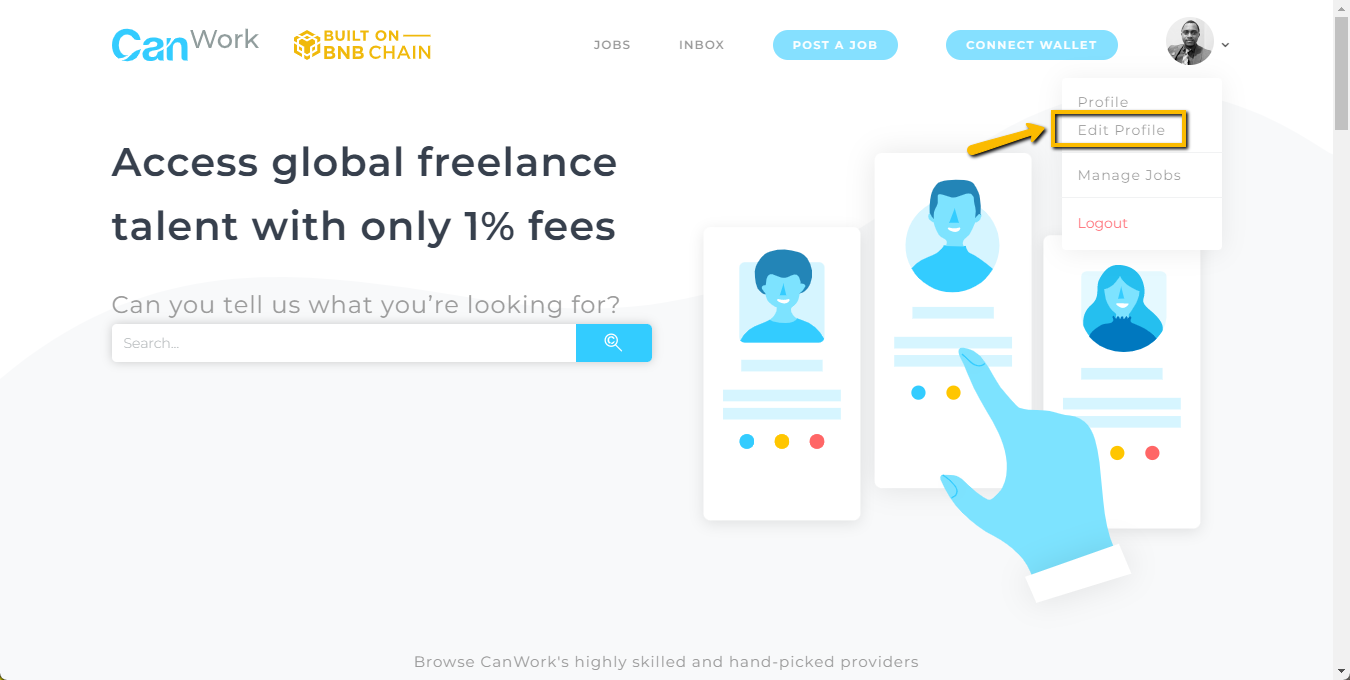 Step 7: Paste the address into the "BNB Chain (BEP20) Address" field and then click "SAVE" to effect changes.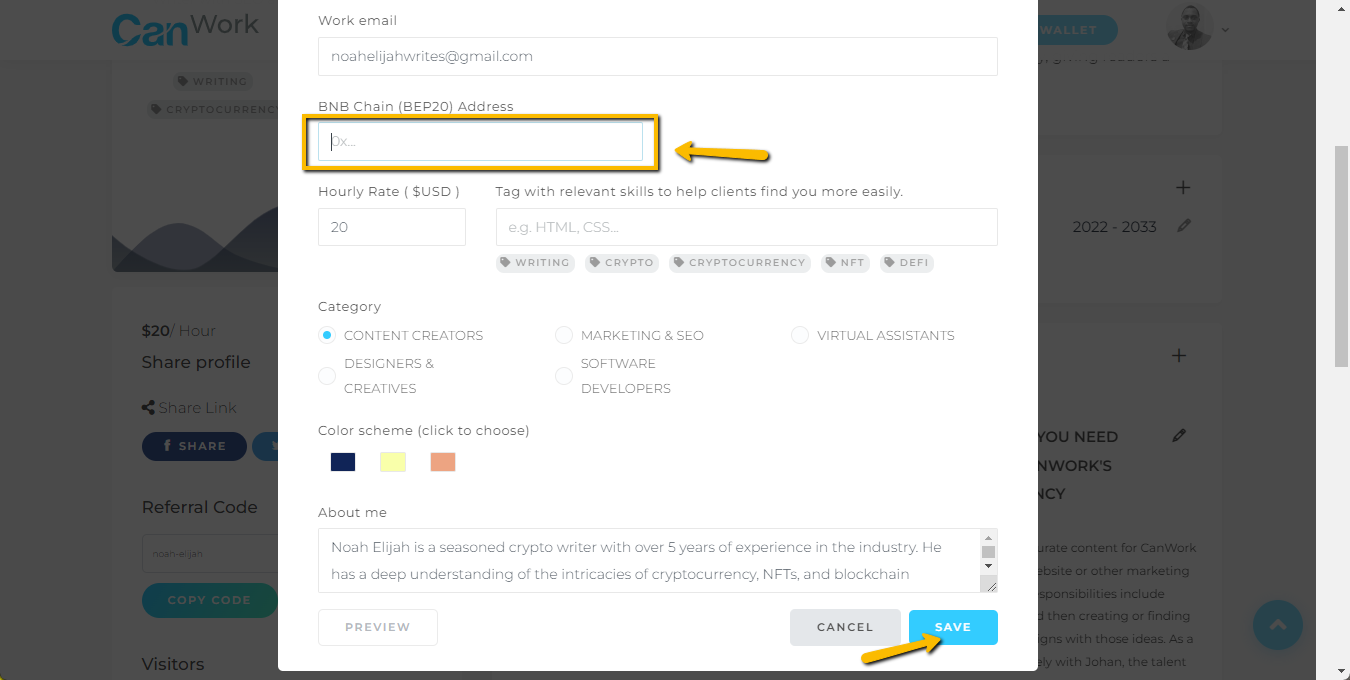 Now that you have successfully set up and added your BUSD wallet address, you can receive BUSD asset from a client upon successful job completion.
The amount deposited by the client is kept in CanWork's secure escrow. It will reflect in your crypto wallet once it is released to you.
Setup B: Connecting Your Crypto Wallet to CanWork using MetaMask
This guide is for windows desktop version using the chrome browser.
MetaMask is available also on iOS and Android and works perfectly on different browsers such as Chrome, Opera, Firefox, Brave, and Edge.
Step 1: Install MetaMask
To get started with MetaMask, you'll need to download the app to your preferred browser extension using the link https://metamask.io/download/.
Click on "Add to Extension" to get it downloaded to your browser.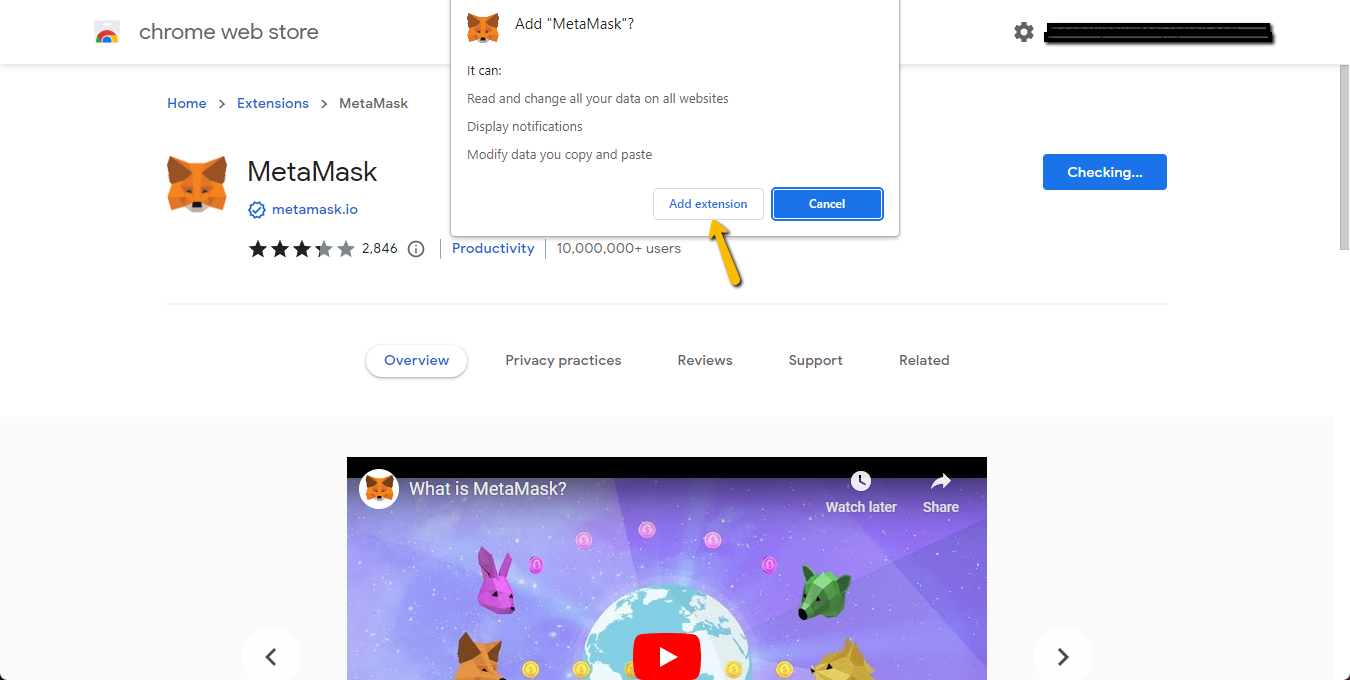 Step 2: Create a crypto wallet on MetaMask
Once MetaMask is installed, you can set up your wallet by clicking on "Get Started", and then proceed by agreeing to the terms.
Choose "Create a Wallet" and follow the next prompts to create a password.
The next phase will educate you on how to keep your wallet safe by securing your recovery phrase.
WARNING: It's important to write down the backup recovery phrase that is provided to you and keep it in a secure location. This phrase will allow you to access your wallet and funds even if something happens to your device or account.
After setting up your wallet, your account dashboard should look like this: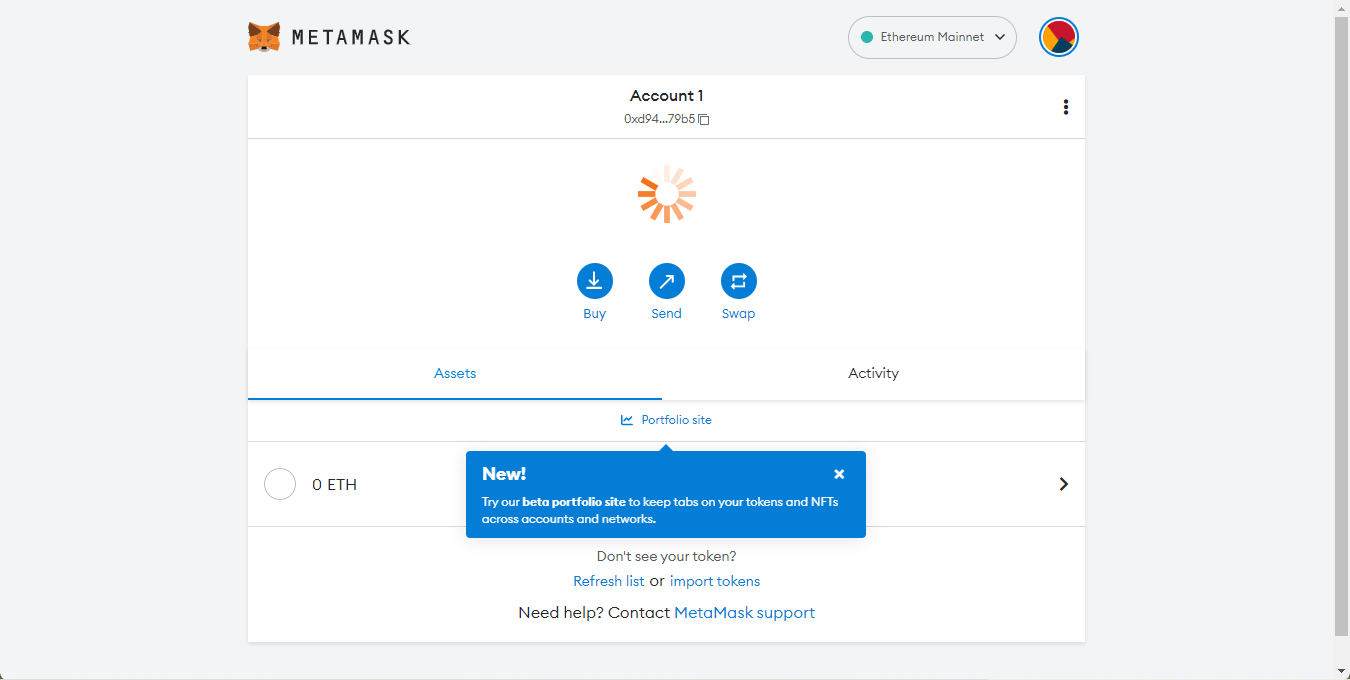 By default, MetaMask is configured for Ethereum Network. But the goal is to connect to Binance Smart Chain, which is the network being supported by CanWork.
Step 3: Change Wallet Configuration to Binance Smart Chain
To change the configuration, go to "Settings" and select " Networks."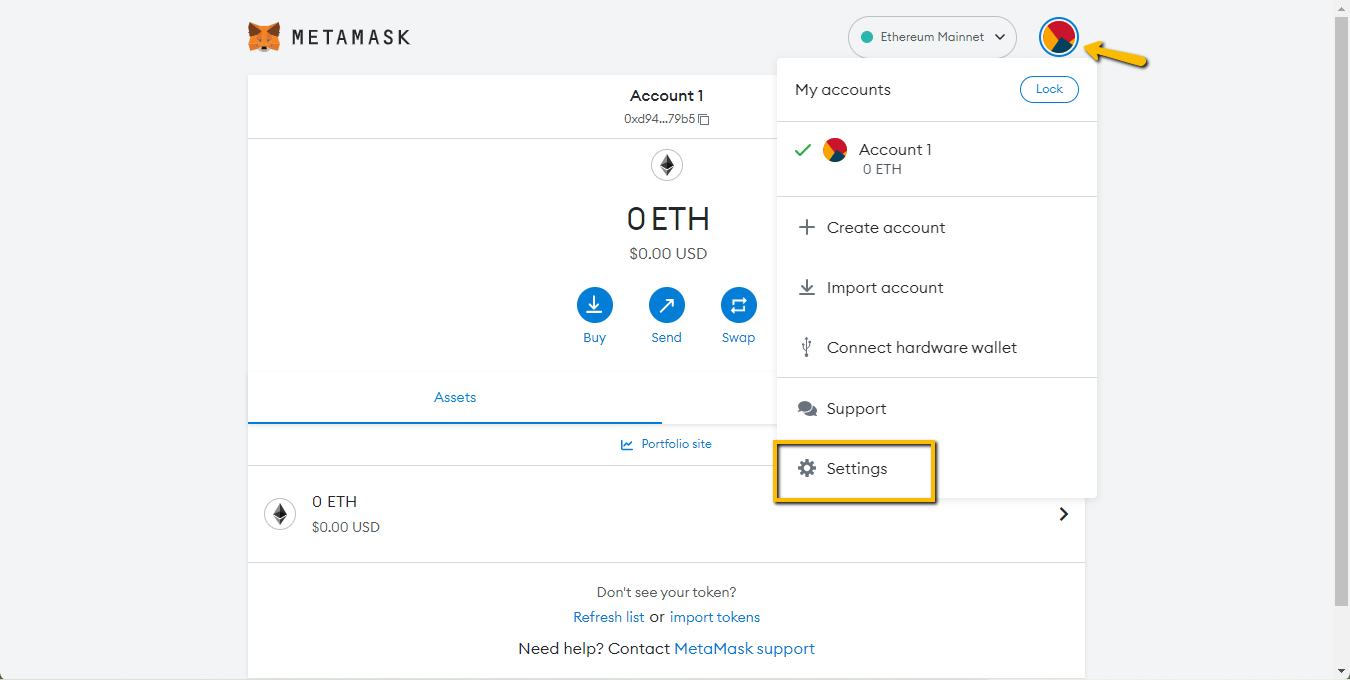 Click on "Add Networks"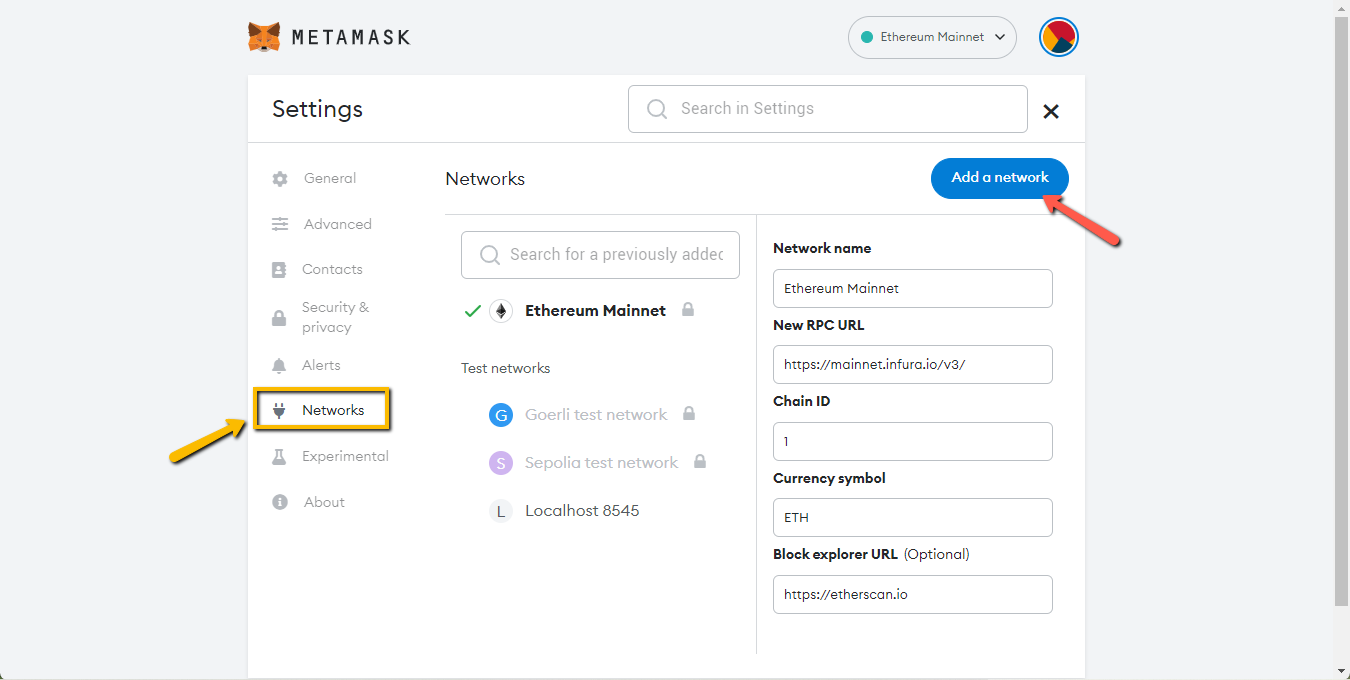 Here you'll see a list of Network options. Select "BNB Smart Chain (previously Binance Smart Chain Mainnet)" and click "Add".
The small warning sign is nothing to be worried about as Binance itself is confident of no issues or problems with connecting BNB Chain to MetaMask.
Now that the Binance Smart Chain network is added to MetaMask, switch from the default Ethereum Mainnet to Binance Smart Chain.
On the MetaMask dashboard, click on the arrow beside "Ethereum Mainnet" and then select "BNB Smart Chain" to switch.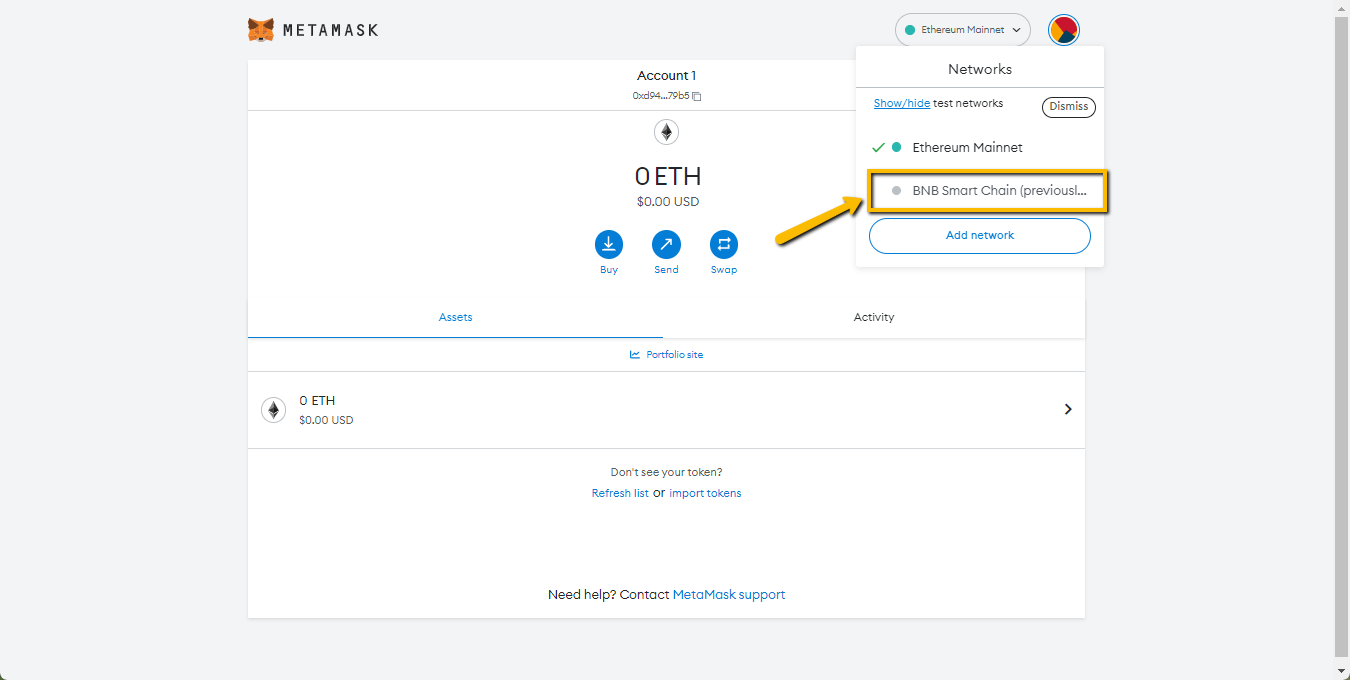 Welcome to your BNB dashboard.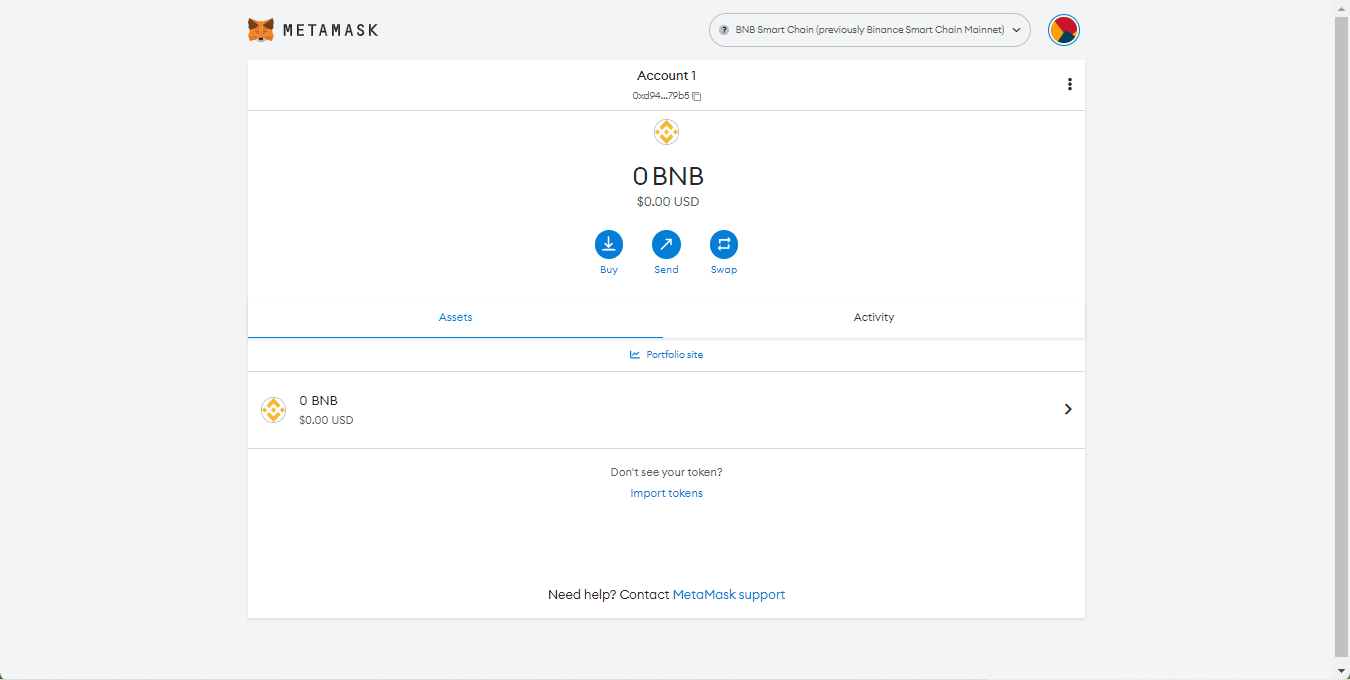 One more thing; the BNB dashboard only shows the BNB asset. To automatically detect other BEP-20 tokens such as BUSD, you will need to enable the token detection feature.
To do this, go to "Settings", select "Advanced" and then enable the "Enhanced token detection" button.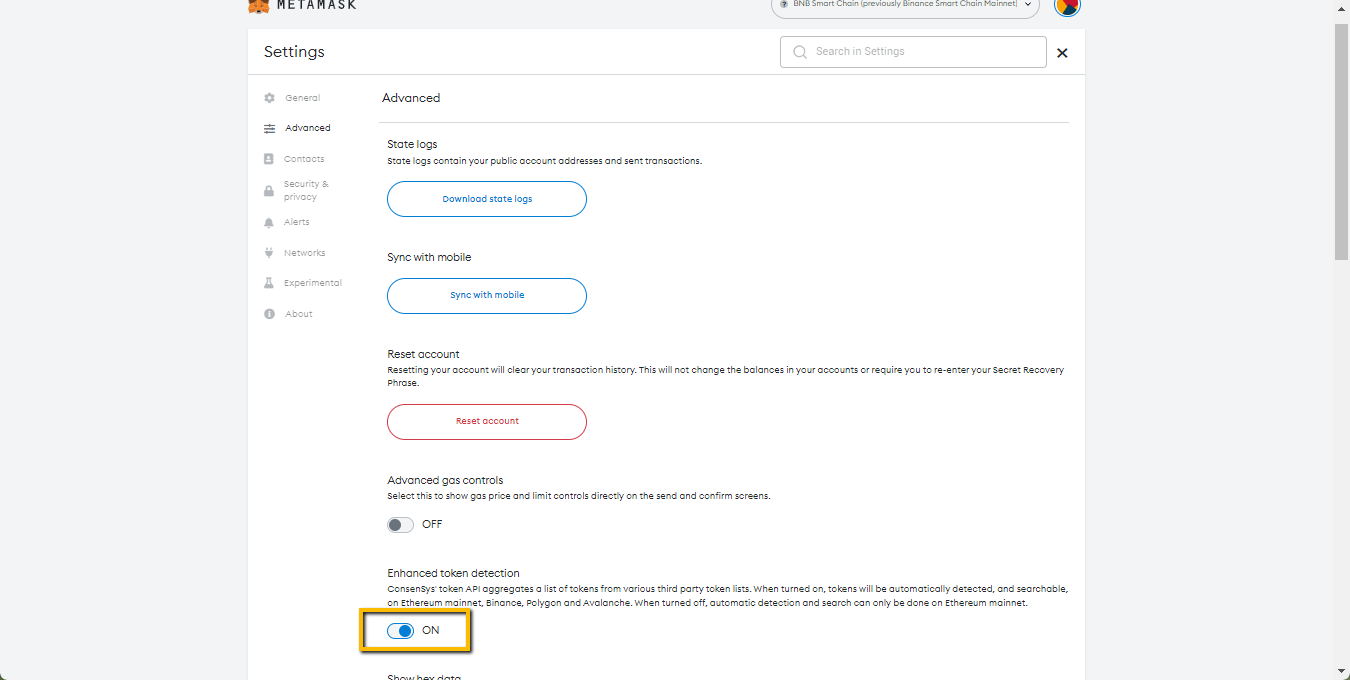 Step 4: Connect Your MetaMask Wallet to your CanWork Profile
Now that you have your MetaMask wallet all setup, it's time to link it up to your CanWork account.
Simply log into your CanWork account. Click on "CONNECT WALLET" and then choose MetaMask to Connect.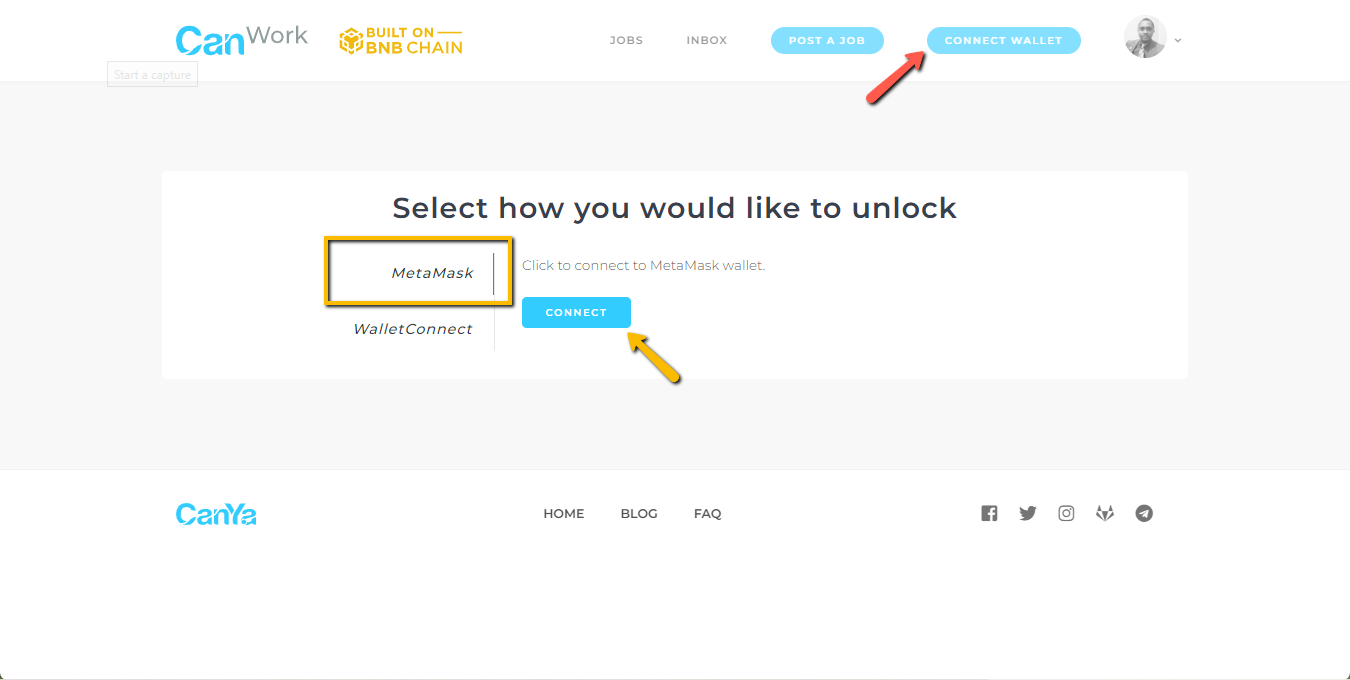 Next, the MetaMask extension will ask for your permission to connect to the CanWork site. Give it permission and your wallet address will be added automatically to your CanWork account.
Now, you are set to receive BUSD payments into your own crypto wallet. BUSD deposit will appear on the wallet dashboard.
Setup C - Connecting Your Trust Wallet to CanWork using WalletConnect
This setup will require that you download and install Trust wallet on your mobile. See 'Setup A' to learn how you can install and create a crypto wallet using Trust Wallet.
Step 1:
Now that you have Trust wallet installed on your mobile, log into your CanWork account on your PC. Click "CONNECT WALLET". Select "WalletConnect" and then click to connect.
Step 2:
A QR code will be shown. Open your Trust Wallet app and then do the following:
Go to "Settings" and then Select "Wallet Connect"

Select "New Connection" and then allow the app to take a picture.

Capture the QR code and then click "Connect"
You have successfully connected your Trust Wallet crypto address to your CanWork account.
BUSD deposits upon job completion on CanWork will reflect on your Trust Wallet.