This blog will explain why CanWork is the best platform to complete work on as a freelancer in 2023 and beyond. After looking at the legacy freelance platforms (Upwork, Fiverr, etc) we identified a number of key issues that were limiting the prospects of digital freelancers. We established that by building a Web3 platform, that was based on smart contracts, not profit-seeking middlemen, we could create a light, compelling product that significantly improved the business prospects of our freelancers.
This product would be more profitable, more accessible, and more convenient than the competition. We identified the following key advantages of this approach:
Fee-less jobs. This means our freelancers earn approximately 20% more for every job completed on CanWork than our competitors.


Global Access. Anyone, anywhere can create a freelance profile on CanWork. You don't even need a bank account.


Smart Contract Security. Smart contracts allow us to hold user funds and instantly release them once the work is complete. This makes it cheaper and faster with fewer overheads than legacy business models.
We will explore each of these key advantages below.
Fee-less jobs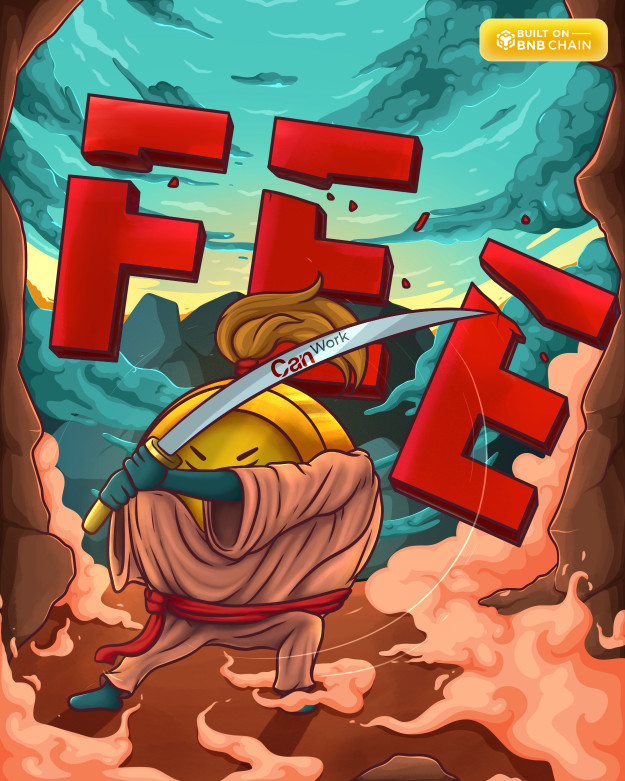 The ability for our freelancers to keep the maximum possible value for their work is CanWork's biggest advantage. After all, we are providing a service for business people. Any product that can instantly increase your revenue by 20% at no cost is a no-brainer.

According to various sources the average digital freelancer's salary is around $60,000 USD. This means the average freelancer could be making an extra $10,000 USD per year by completing work on CanWork versus legacy offerings.
CanWork has no platform fees
. It achieves this as it was set up from the beginning to have very little overheads. Our payments are handled by the 'Hedged Escrow' and our costs are minimal. We raised money in 2017 and have used that to build a platform that can be run with minimal costs going forward.
CanWork is not designed to make profits as it uses an economic model based on a native Web3 crypto asset. However, unlike other similar platforms, we do not force our users to pay with or be paid by this native token. In fact, our freelancers are paid in
$BUSD
, a stable coin from the Binance ecosystem that is pegged to the US dollar. This all happens in the background and you need very little Web3 knowledge to use CanWork effectively. We also have plenty of guides to help you if required.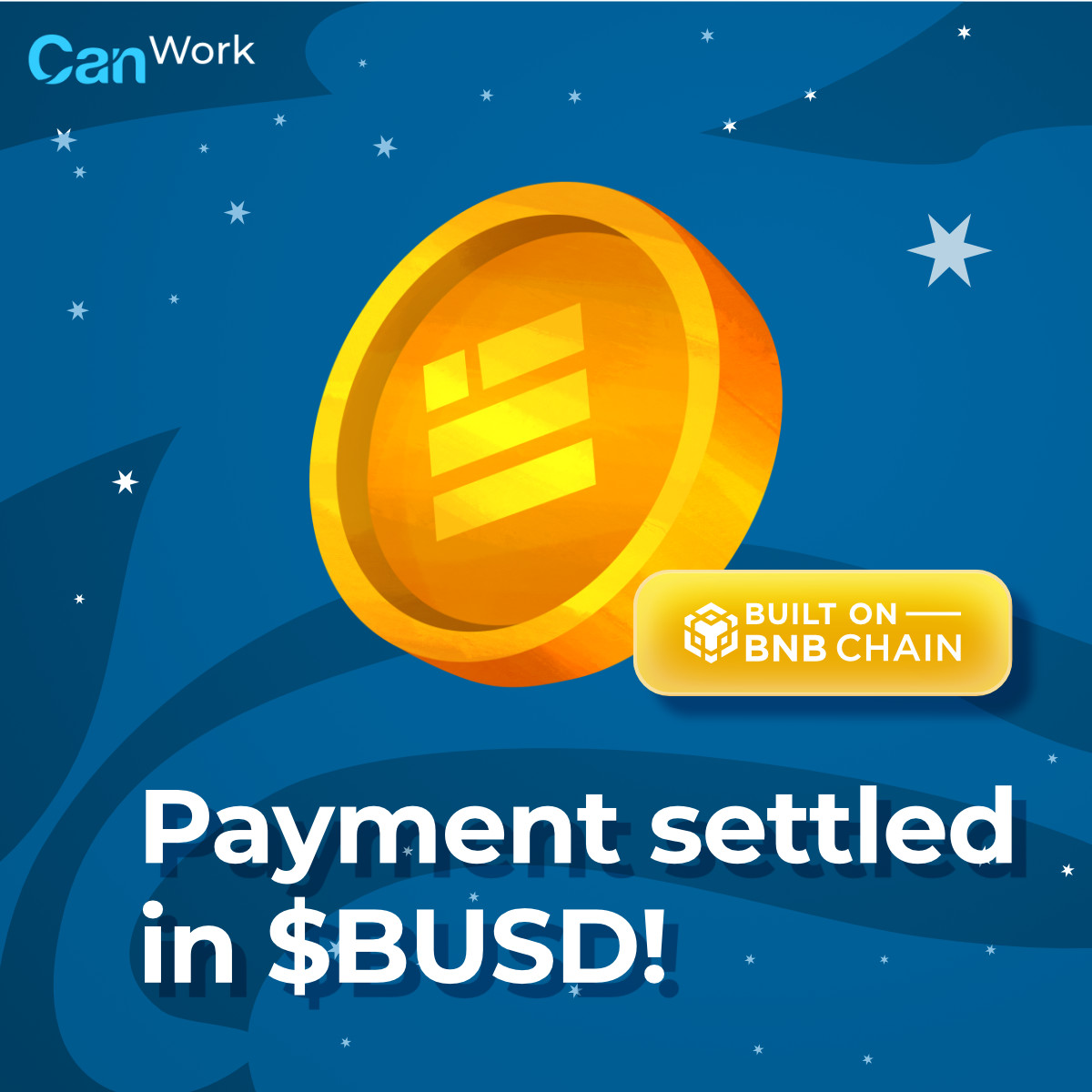 Global Access
We believe anyone with internet access should be able to earn income via digital freelancing. CanWork is designed to meet this philosophy.
CanWork does not discriminate based on location, gender, race, sexuality, or any other metric. Anyone, anywhere can create a free profile on CanWork and start earning money.
As CanWork is Web3-based you also do not need to have a bank account. This means that millions of people around the world with an internet connection but no access to traditional finance can now participate in the freelance economy. We can also cater to individuals who want to earn an income outside of the framework of their country's banking system. We have seen this use case, in reality, a number of times in dictatorial states where citizens are forced to use debased national currencies that are hyperinflationary.
We believe the accessibility and freedoms offered by CanWork (that cannot be matched by legacy platforms) are a true advantage of the platform.
Smart Contract Security
A large part of the CanWork infrastructure is built on Binance Smart Chain. This allows us to create a smart contract to help with the flow and security of job payments.
When a client books a job with a freelancer they can deposit a range of crypto assets to pay for the job. Our smart contract uses a hedging mechanism to convert these assets to $BUSD so that our freelancers always receive the job value (in USD) that they agreed to.
Once the job is completed and both parties are happy, the escrow instantly releases the payment to the freelancer's nominated digital wallet. This means the freelancer does not need to generate invoices or chase up payments.
These funds are kept secure using the security infrastructure of the BSC blockchain. The smart contract also allows flexibility as it accepts a range of payment methods from anywhere in the world. It is also much cheaper than using a credit card.
In Summary…
The unique design of the CanWork platform means it is:
More profitable,
More accessible, and
More convenient
For the globe's digital freelancers. If you'd like to find out more you can read further
blogs
or follow our
guides.
Additionally, you can always contact the CanWork team and community via our telegram chat here:
If you are a freelancer and would like to sign up for a profile head on over to
https://canwork.io/
and create a free profile.
Finally, if you know freelancers who would be interested in CanWork or clients looking to book freelancers we are also offering generous referral bonuses which you can read more about
here.