The CanWork team has worked tirelessly over the past twelve months to deliver a fully functioning, revamped freelance platform on BNB Smart Chain. We now want to grow the platform and bring a fee-less, smart-contract-secured freelancing platform to the world. To help with this, we are offering up a generous rewards program to our community of freelancers to help us grow the platform.
The Rewards Program
Freelancer Referrals - $5 BUSD per referral
If you know a digital freelancer who is keen to break from the norm of losing 20% of their job profits to centralised platforms, send them our way!
For every successful freelancer sign-up*, we will
transfer you $5 of BUSD
to your nominated Binance Smart Chain address.
To do so,
Let us know in Telegram of your referral.
We will DM you so you can share your evidence of referral.
If the referred freelancer is legitimate & passes our quality control, we will award you.
You can do this for multiple referrals at once.
Make sure your referrals enter a high-quality profile to speed up & ensure the audit process.
Jobs - $10 BUSD for referral and $50 cashback for the job
Having freelancers is only one side of the equation. We need regular freelancing jobs completed on the platform.
To encourage this we are offering up two tiers of rewards:
Job Referrals:

For every successful job* you refer to the platform, we will pay you $10 BUSD.
Job Cash Backs:

If a client completes a job on CanWork, we will give them $50 BUSD cashback for the job.
To do so
Let us know in Telegram of your referral.
We will DM you so you can share your evidence of referral.
If the job is legitimate we will award you & the client — upon successful job completion.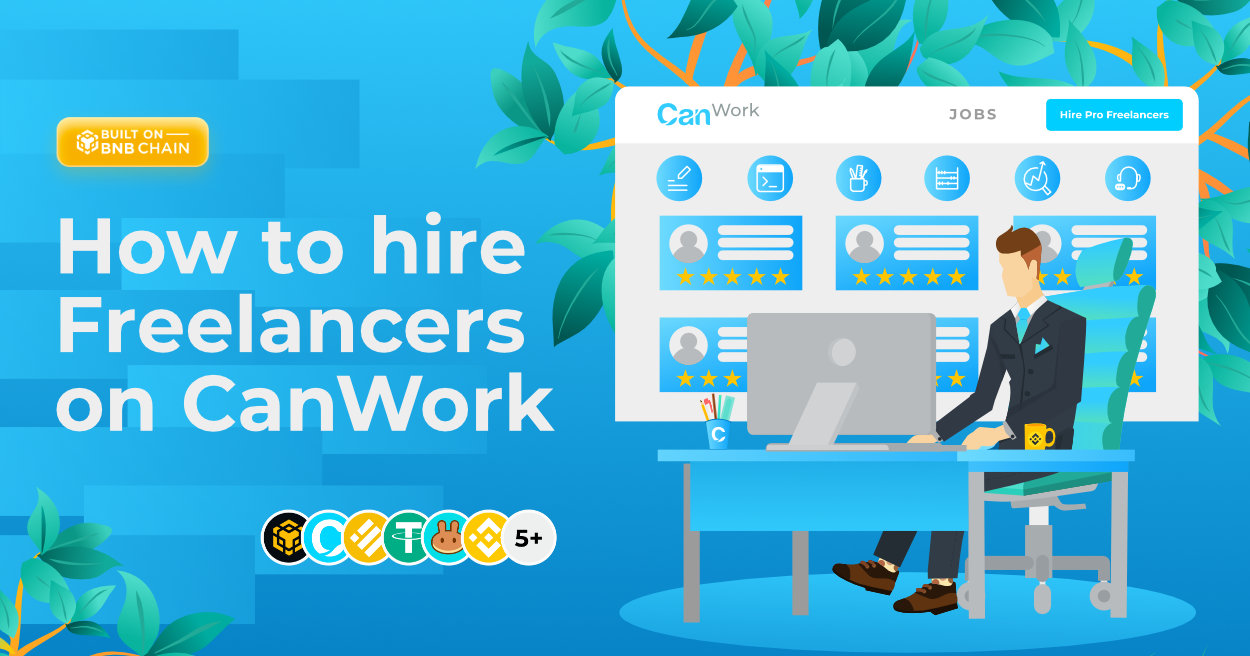 Find out how to Hire Freelancers here.
---
Why Use CanWork?
As a freelancer?
CanWork is designed by freelancers, for freelancers. This is important as we have focussed on fixing the issues that we see in traditional freelancing platforms. As a freelancer, you should use CanWork for your work because:
You keep your profits! CanWork has only 1% platform fees, this will save the average freelancer about 20% for every job they complete on CanWork as opposed to legacy platforms.


Smart Contract Security CanWork uses BNB Smart Chain smart contracts to run our hedged escrow. This keeps your funds secure while awaiting payment and protects you from any crypto price volatility. Additionally, once the job is complete there is no need to send invoices & await payment. Funds will be instantly transferred to your nominated wallet once both parties complete the job!


Stablecoin payments CanWork settles all jobs in the BUSD stablecoin


CanWork is truly global You can become a freelancer anywhere, as long as you can access the internet.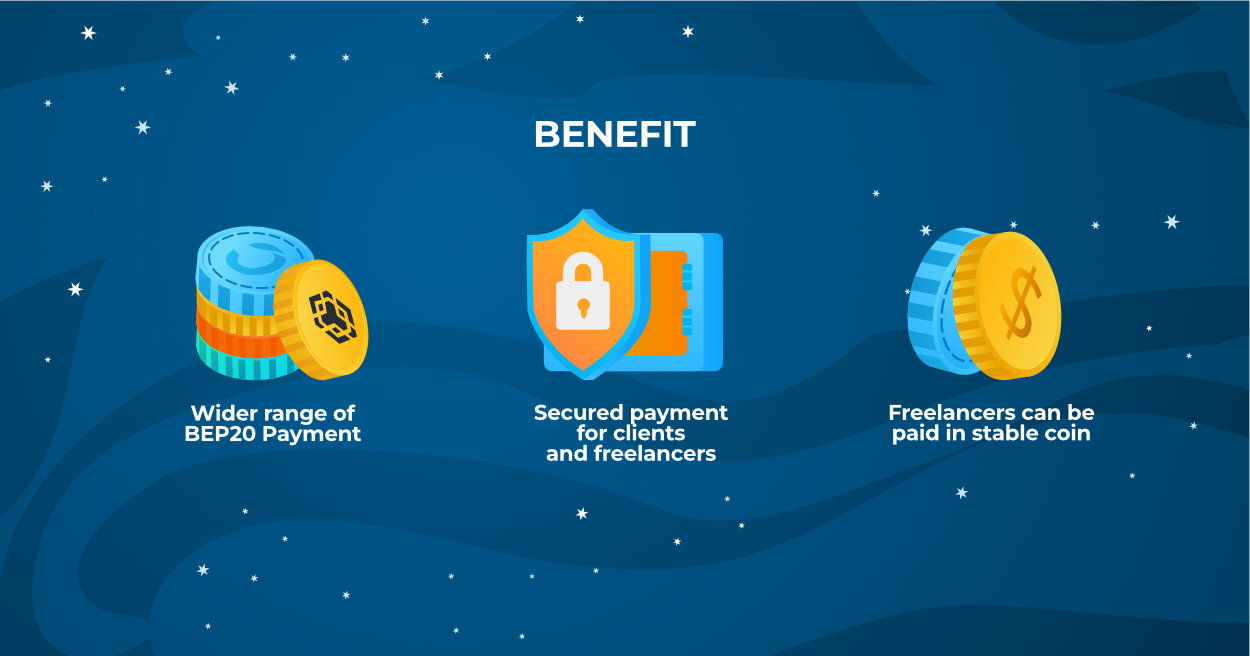 Find out more about the CanWork Escrow here.
As a client?
CanWork also has many advantages for clients:
Lower Fees: Due to freelancers keeping 20% extra for each job completed on CanWork we expect market economics (and we will also encourage it) to allow our freelancers to charge less for work they do on CanWork. They still get more but you pay less!

Note, there is a small cost in interacting with the BNB Smart Chain but this is less than a credit card fee


Smart Contract Security:
Just as our smart contract helps secure funds & allow instant payments for our freelancers it also helps our clients. Your funds will be secured & not released until you are happy with the work. This helps ensure you don't need to worry about spam/scam accounts on the platform. Payment is also made with one click of a button upon job completion.

BNB Smart Chain payments Pay in BNB and other popular BNB Smart Chain assets
---
CanWork's Legacy
We are excited to finally grow the CanWork platform again. For the reasons given above (and many more) we believe CanWork is a compelling platform. It brings the best use cases of Web3 and decentralised finance to a real-world use case that can be used by many millions across the globe.
We are encouraged by the fact we have previously grown CanWork's use when it was on Ethereum. CanWork rose to become 4th in usage for marketplace dApps (the top 3 were NFT marketplaces). It was also a top 50 dApp overall and was the only dApp in the top 50 that was not an NFT marketplace or DEX.

We look forward to this next chapter for CanWork and hope you'll participate in the journey with us by referring quality freelancers and clients to our platform. As ever, if you have any questions or would like to get in touch, reach out via Telegram using the link below:
*Terms & conditions
Freelancers must complete a full profile to be approved:

Complete & appropriate name, service description & bio
Custom profile picture
Links or job examples, where applicable
Any other additions, modifications, or information as requested by CanWork team to adhere to quality

Minimum job amounts is $250
Job evidence must be supplied upon request
Fair use & abuse. The CanWork team reserves the right to:

Audit all users & jobs
Request evidence of legitimacy
Delete profiles & jobs from CanWork that do not meet strict standards of quality or legitimacy
Approve entries & payments at our discretion. All decisions are final.
CanWork:
https://www.canwork.io/
Twitter:
https://twitter.com/CanWork_
Facebook:
https://www.facebook.com/CanWorkPlatform