We are thrilled to announce that Quick Escrow, our universal payment system designed to solve the myriad of payment issues freelancers face, is now live! This system aims to streamline the payment process, reduce transaction fees, and offer a more secure and efficient way to manage freelance payments—all on the BNB Chain.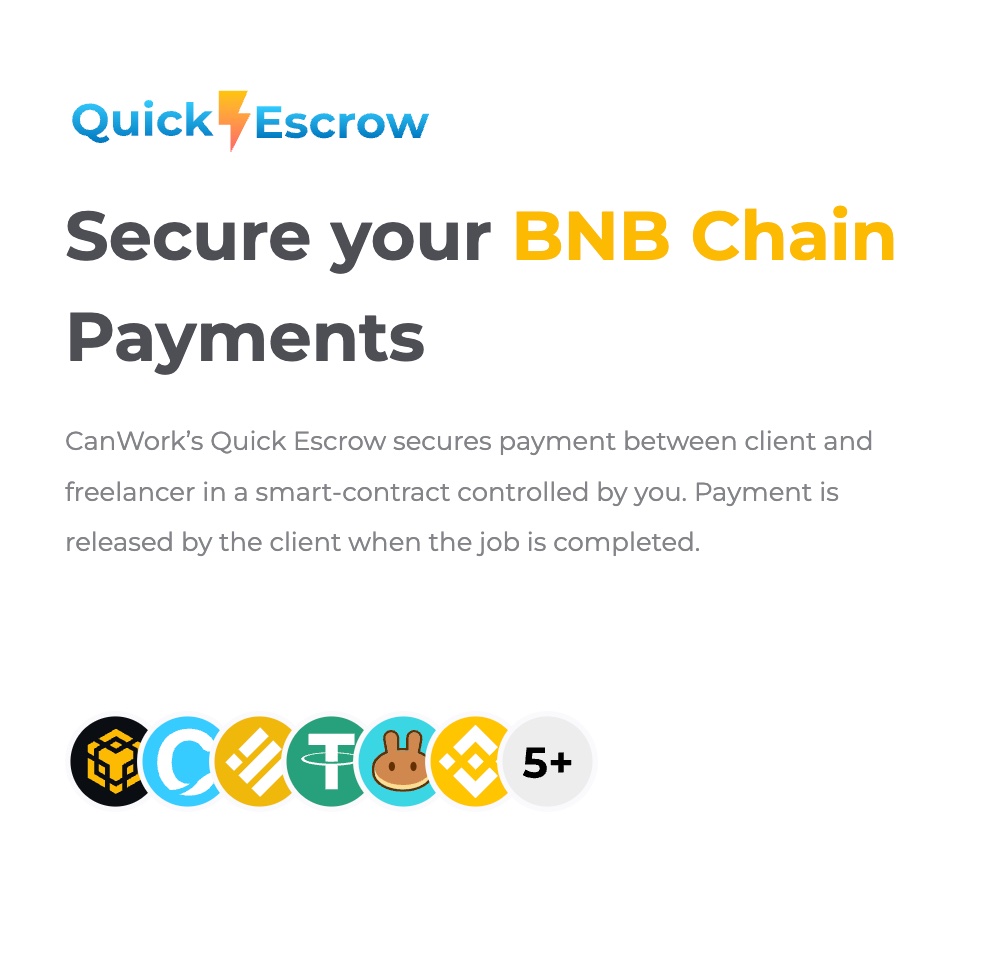 Why Quick Escrow?
Quick Escrow addresses several challenges that freelancers often encounter with traditional payment systems:
Streamlined Payment Process: Say goodbye to complicated and delayed payments. Quick Escrow centralizes client payments, making transactions smoother for freelancers.
Low Transaction Fees: With just a 1% transaction fee, freelancers can keep more of their hard-earned money.
Global Accessibility: No matter where you are in the world, Quick Escrow is available for you.
Secure Transactions: Leveraging smart contract technology, Quick Escrow ensures that both freelancers and clients are protected throughout the transaction process.
Payments on BNB Chain: Quick Escrow allows freelancers to receive payments in popular BNB Chain assets, making it easier for clients to pay for services.
For a more in-depth look at how Quick Escrow is set to revolutionize freelancer payments, check out our original article.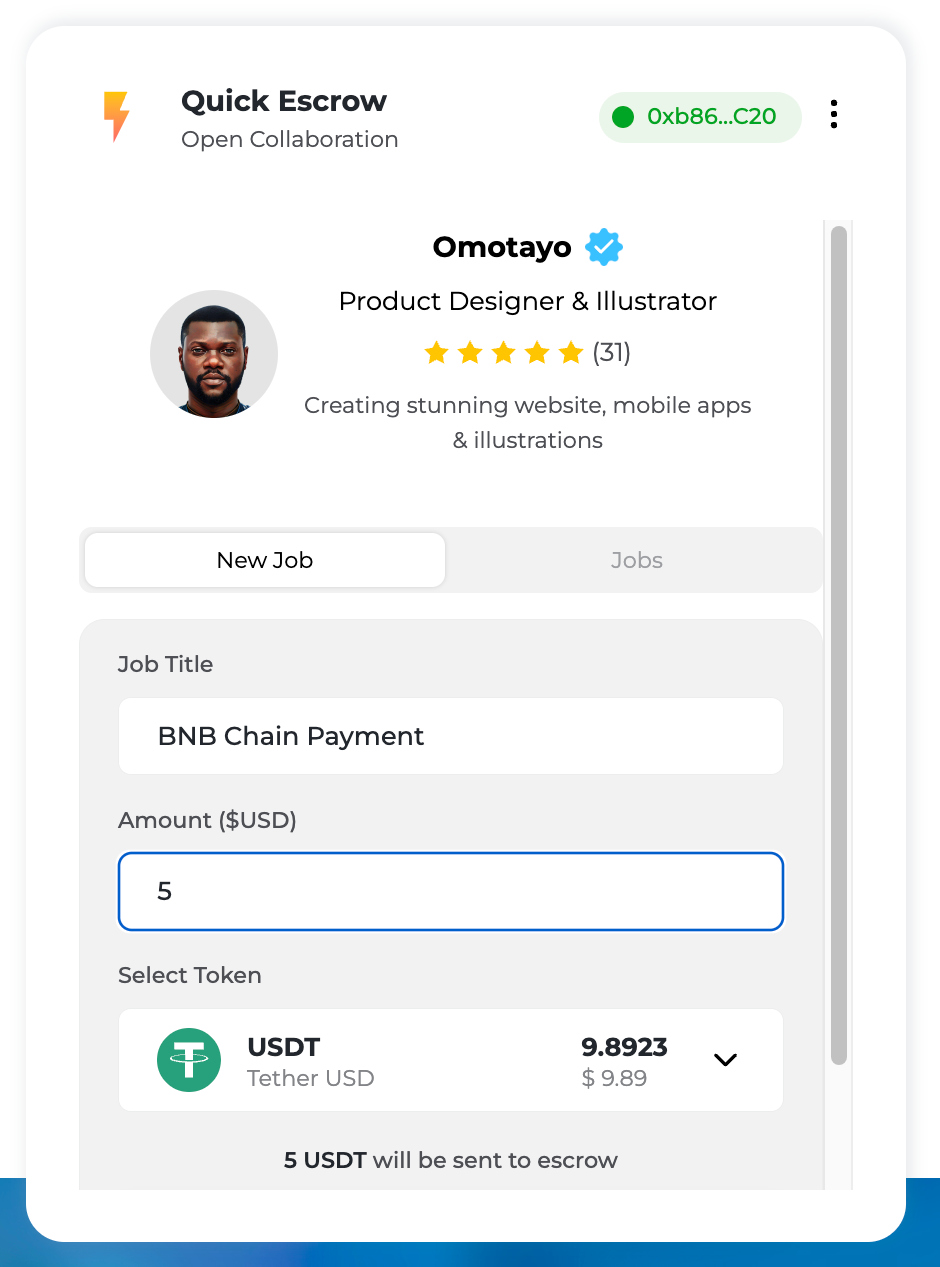 Call for Trials
We are inviting verified CanWork freelancers to trial Quick Escrow for free! This is a unique opportunity to be among the first to experience the benefits of this revolutionary payment system. To participate, please reach out to us.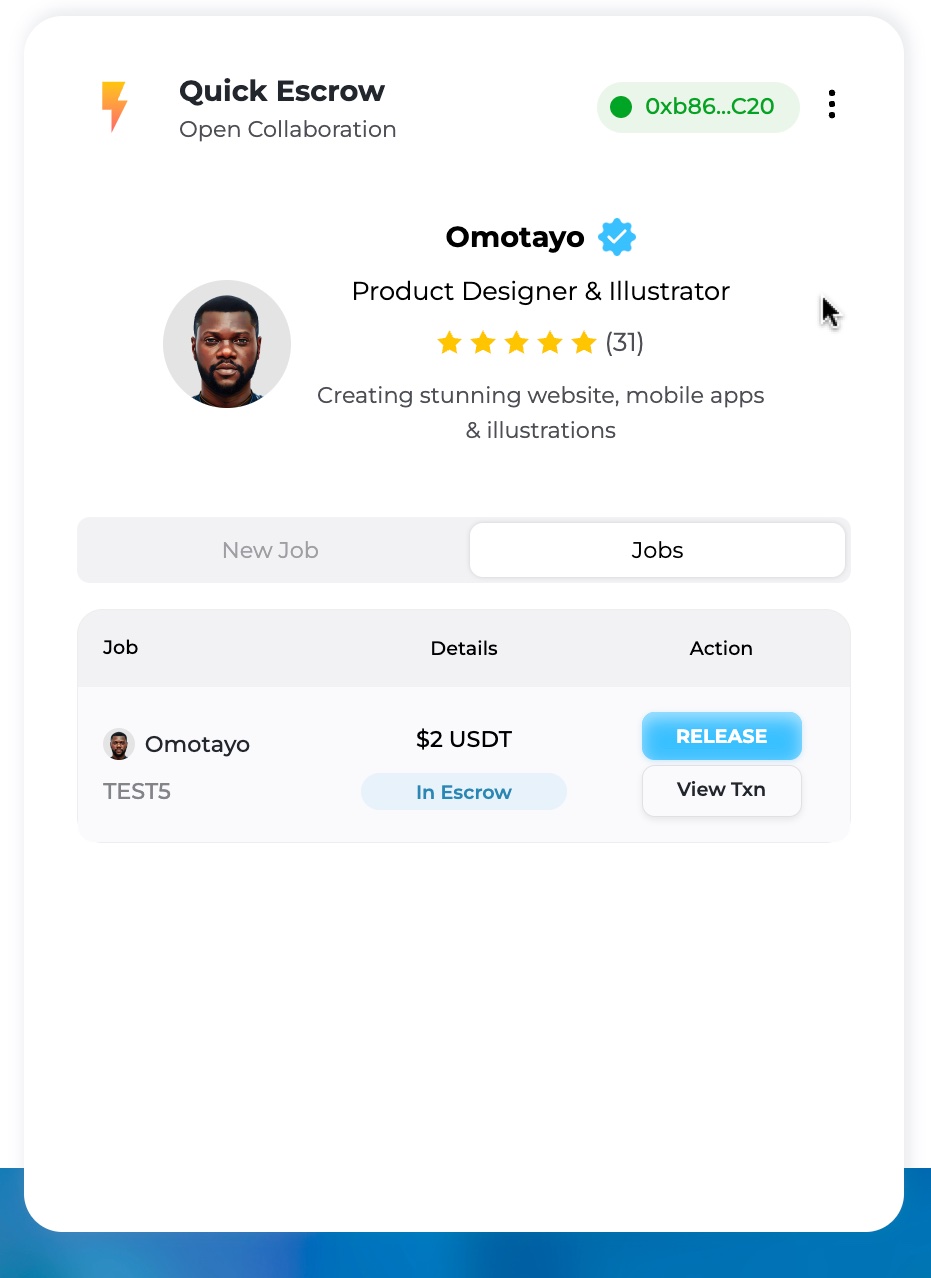 Community Testing
We are also looking for paid community members to help us test Quick Escrow for bugs and UI/UX issues. Your feedback is invaluable as we continue to refine and improve the system Please express your interest on our community Telegram channel.



CanWork: https://www.canwork.io/
Twitter: https://twitter.com/CanWork_io
Facebook: https://www.facebook.com/CanWorkPlatform
Instagram: https://www.instagram.com/canwork.io/