October is halfway gone, so let's share the progress we've made since our last update. Here's a recap of our recent developments and a glimpse into what's coming next:
Recent Developments
Switch to USDT Smart-Contract:
We've successfully switched the CanWork webapp to the new USDT escrow contract. A big thank you to our community members who assisted in testing the initial deployment.
Quick Escrow:
We've drafted improvements to the Quick Escrow page, providing more details about how the escrow system functions.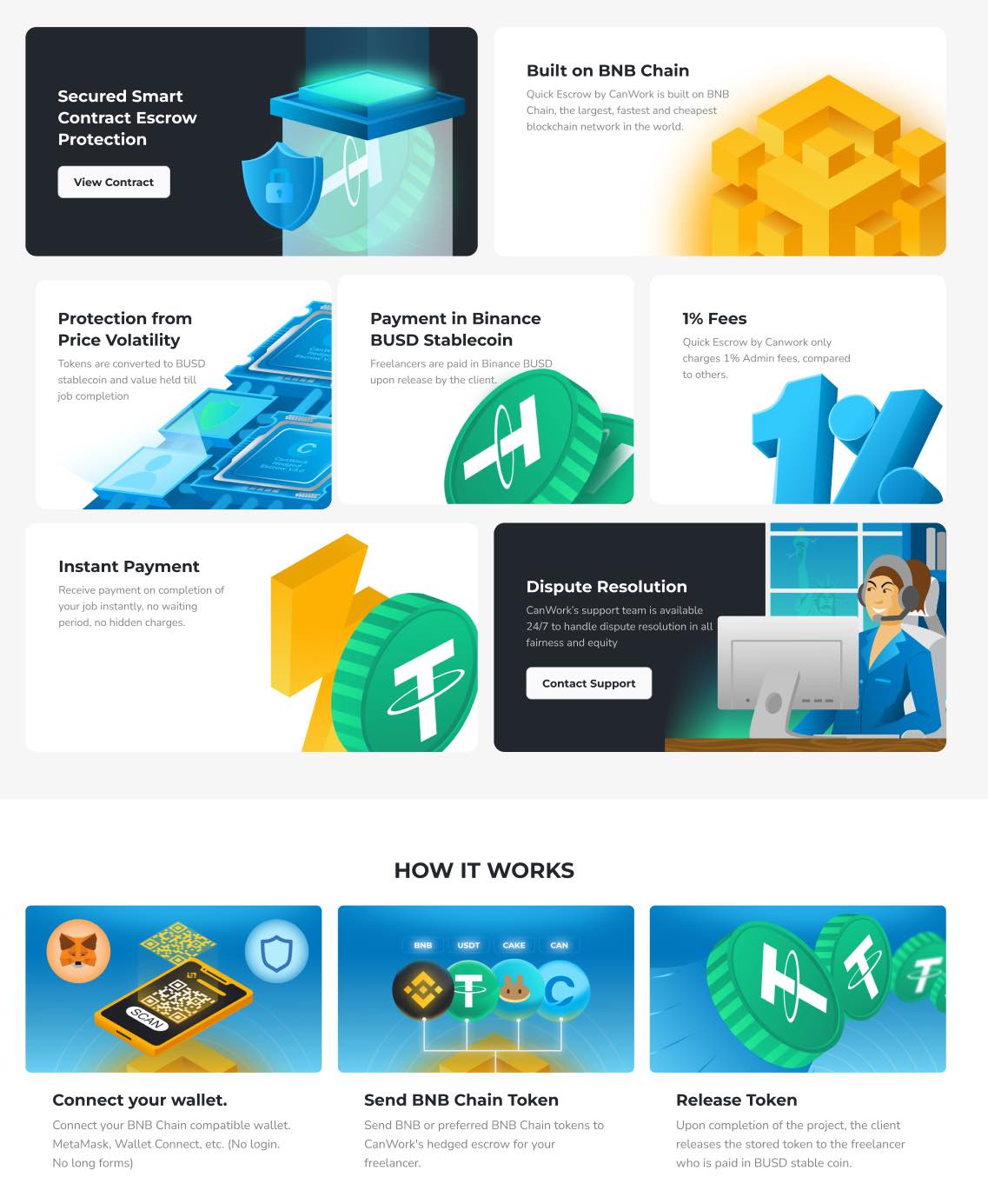 CanWork Landing Revisited:
We've initiated new wireframe designs for the CanWork landing page to enhance its effectiveness in capturing attention and better communicating our brand, emphasizing funneling clients. We opened the Figma design files to our community and appreciate all the feedback received.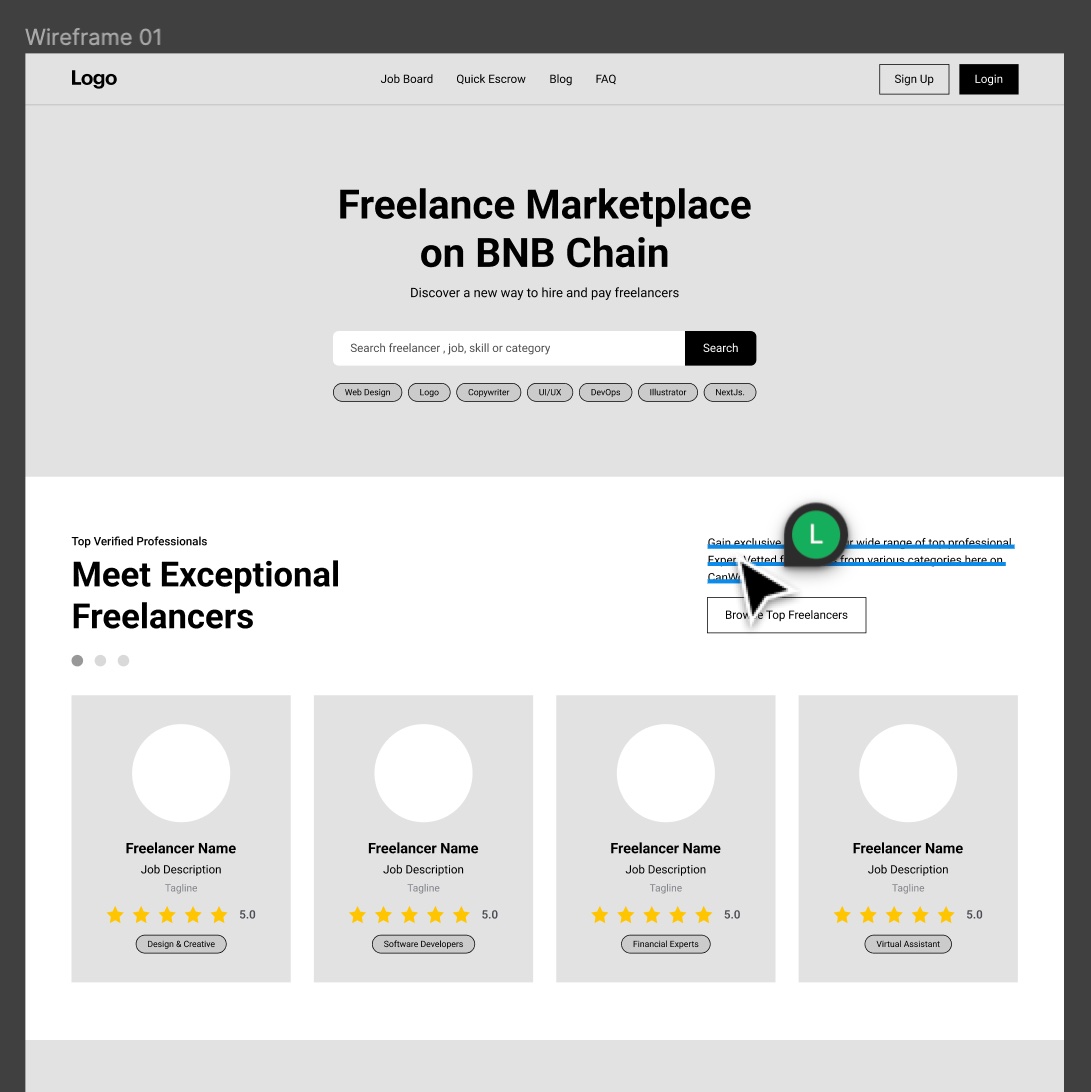 Performance Optimisation:
To address the webapp's performance, we've analyzed site performance, optimized resource loading, including static images & user uploads, and implemented a system to compress customer profile pictures.
New Verified Freelancers:
We're thrilled to welcome two new verified freelancers to our community:
Content & Graphics:
We've hired from our freelancer pool to create content, graphics, and videos. This initiative aims to increase visibility, raise awareness, and showcase our community's talent. We're always open to ideas, so please share any you might have.
What's Happening Next
USDT Transition:
We'll continue updating the UI to replace all traces of BUSD references with USDT.
CanWork - Quick Escrow Integration:
This will ensure jobs initiated through Quick Escrow are visible through the CanWork job management portal.
CanWork Landing Revisited:
We'll move from Wireframe to Low Detail mock-ups of the new CanWork landing.
Freelancer Quality Drive:
We'll be reaching out to all registered freelancers in an effort to verify our talent pool and increase the quality of search results on the site. So, now's the time to improve your profile.
Content and Awareness:
We're still working with our community freelancers to develop a content strategy and assets. If you have expertise in this area, feel free to get in touch.
Get Involved
It's time to grow this community, and we want you involved. Whether you're a freelancer, a client, or a community member, your input is invaluable to us.
Telegram channel:
CanWork:
https://www.canwork.io/
Twitter:
https://twitter.com/CanWork_io
Facebook:
https://www.facebook.com/CanWorkPlatform
Instagram:
https://www.instagram.com/canwork.io/