Welcome to the CanWork May 2023 Update. This month we discuss the deployment of our new Freelance Escrow (V3), growth & our CanWok Community Ideas Program.
State of Canwork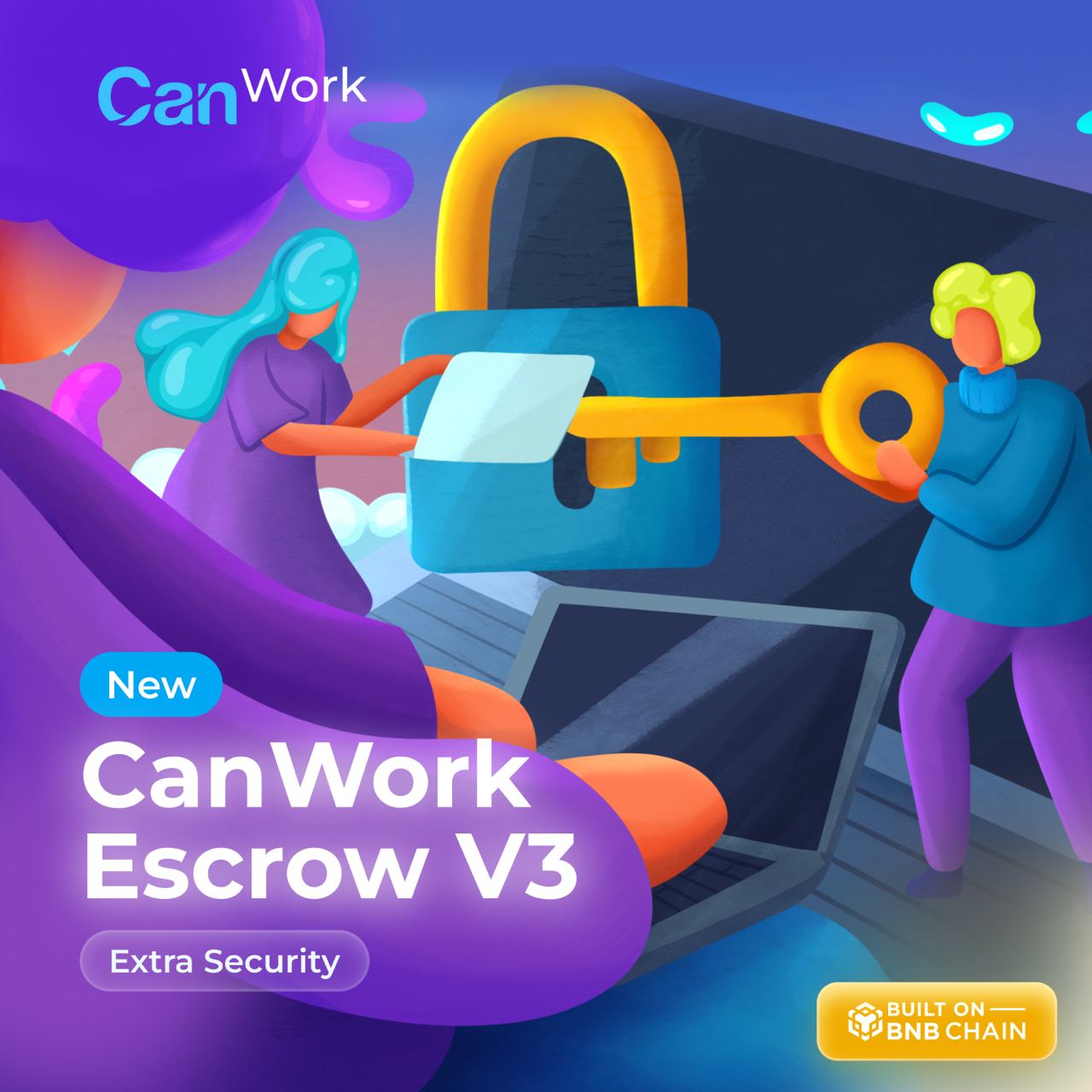 Framework Upgrade
We are over the moon to report the successful upgrade of our web-app framework from Angular 7 to Angular 12. This required a massive effort of updating packages & dependencies and making changes across the codebase to support breaking changes and new features. We are aiming at Angular 14 and then testing in a staging environment before releasing it into the wild.
This will keep CanWork more secure & maintainable and more easier to on-board new developers & contributors.
Improved asset loading
We made some minor changes to the payment screen to improve the loading speeds of assets and the format of the displayed BUSD value.
Development - What's next?
Over the next month, we aim to:
Monitor the usage of the new escrow.
Finalise the framework upgrades
Update image unfurls for public jobs and user profile sharing
Start a tech spike on a new Quick Escrow feature that allows verified freelancers to accept quick payments from Clients
Community Ideas Program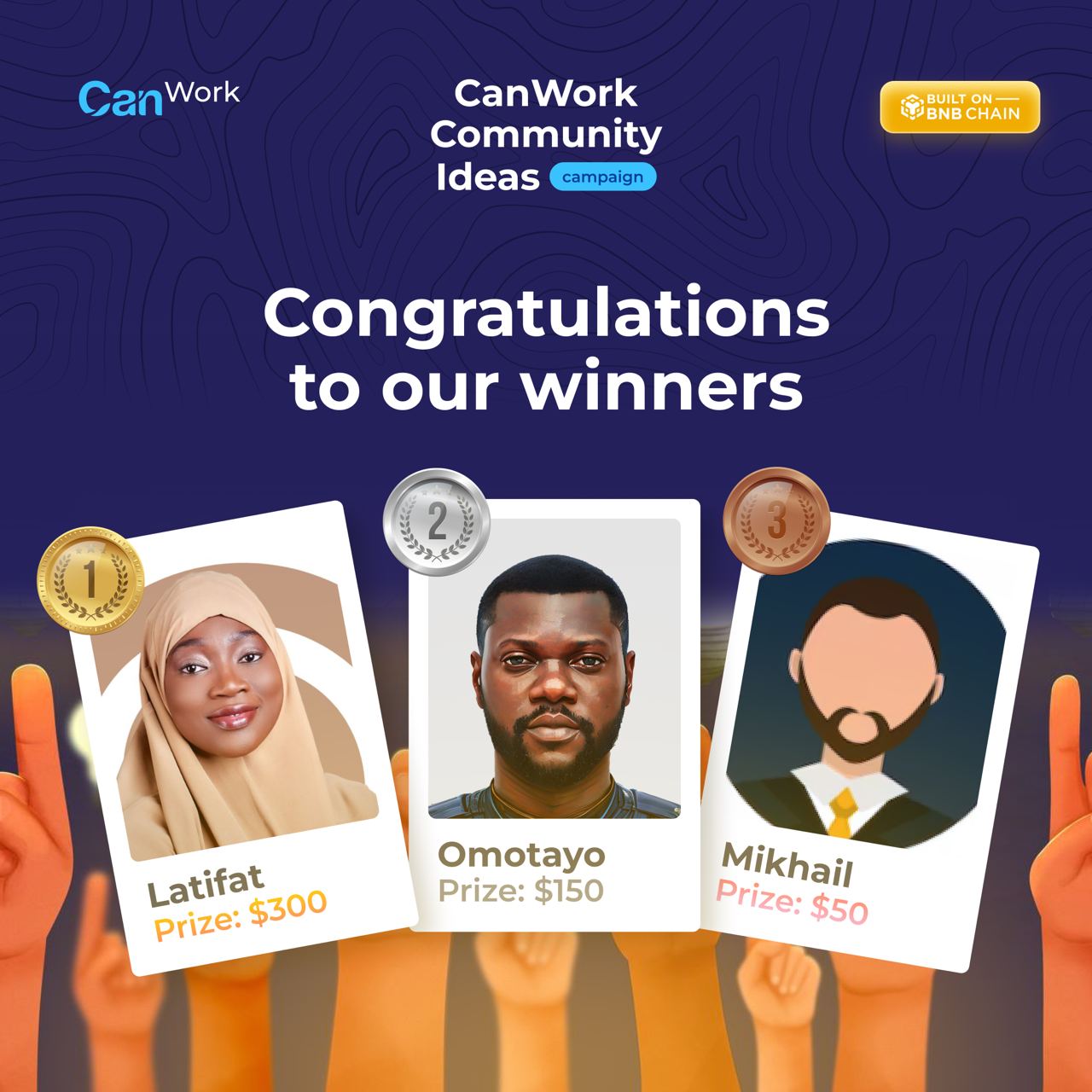 The idea of harnessing our community of freelancers to accelerate growth saw us launch the
CanWork Community Ideas Program
last month.
We wanted our community to contribute an idea that would spread awareness and gain new users. This idea could be in any format.
The winning idea would receive $300 BUSD, the runner-up $150, and a random submission receiving $50 BUSD.
The CanWork team also vowed to work with the submitter to have their idea come to fruition. We received some great submissions but one idea, which was a little outside of the box, was the clear winner.
Latifa, one of our community members (and a freelancer herself) submitted her idea of a Universal Payment System that makes it quicker & easier for Clients to make use of CanWork's payment system. We're tentatively calling it
Quick Escrow.
What is a Quick Escrow and how does it work?
The quick escrow is an ingenious idea to remove barriers to entry to the CanWork platform and helps our existing freelancers bring in new or existing clients to the platform in an easy manner.
How does it work?
If a freelancer has a job external to the CanWork platform the freelancer can use this feature to
receive payment through our new V3 escrow without the client needing a CanWork profile.
No sign-up, or profile creation.
No going through the multiple steps of filling in a job request
No bidding or back-and-forth approval stages before payment is required!
This will be a one-page quick payment option available to verified freelancers. The client will only need to connect their wallet!
This means the freelancer (and client) receives all of the benefits of our escrow:
Secure payment upfront,
Paying only a 1% fee (saving up to 20%),
Receiving payment in stable $BUSD,
Pay with a range of BNB Chain assets,
Admin arbitration in the rare event of a dispute
Payment can be made anywhere, anytime, instantly!
So basically, a freelancer with work outside of the CanWork platform can take advantage of all of the benefits above and use Quick Escrow. They will simply send a link to their client who will be taken to a simple prompt to send funds into the escrow.
The client will not need a CanWork profile thus making it much simpler.
We believe this simple idea has a lot of benefits. It will save our freelancers more money on fees in the long run. It will also expose more clients to CanWork in an intuitive and simple fashion. This idea will also create more volume through our escrow which can be utilised for future features. It is a win, win, win!
The CanWork dev team has already hit the ground running with this idea so stay tuned for some more info on the next update!
We will release a full blog with the outcome of the Community Ideas Program including info on the other submissions too.
The Perfect Stranger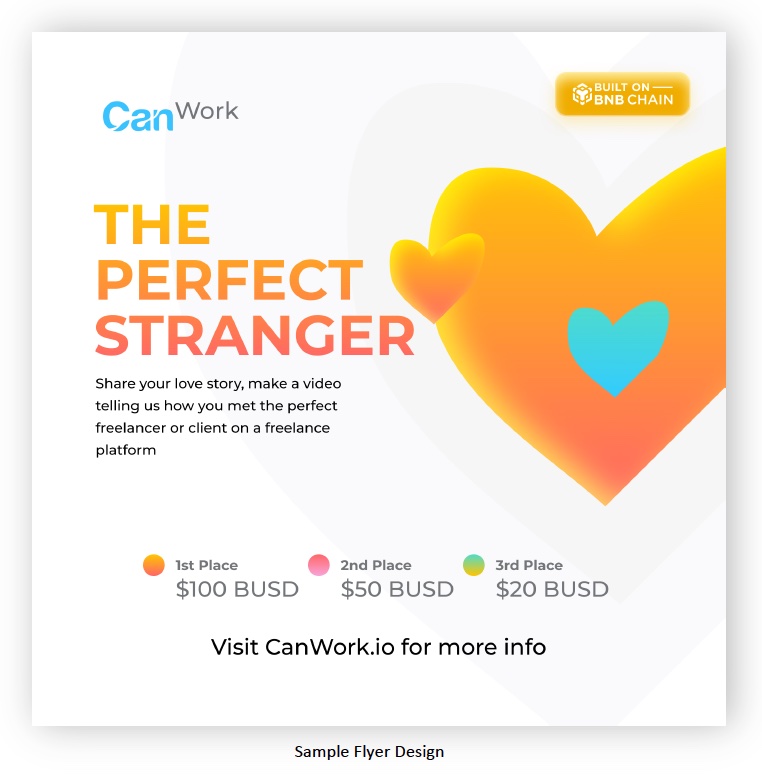 Second place in our competition went to Omotayo for his idea: The Perfect Stranger.

This idea asks people to make videos/posts on how they met their perfect freelancer or clients, they can post on social media and tag us with a hashtag. We can then repost a montage and attach a gift prize to incentivize participants.

We plan to develop an idea based on this in June.
CanWork Growth
Now that our new V3 Escrow is released, audited, and available for
public scrutiny
we are ready for our business development plans.
While the smart contract work has been carried out we have also been working with a number of our CanWork Freelancers to create punchy, appealing infographics to help crystalize what we are as a platform in a visually appealing manner. This will also help us communicate to future clients exactly what CanWork is and what its many benefits are.
Starting this month we will be targeting the Binance community, specifically other projects, in a BizDev blitz to attract new clients to the platform. Binance also offers a number of support programs for ecosystem projects. With our public and audited V3 escrow, new landing page, and infographics we believe now is the time to take advantage of this too.
CanWork Twitter
We believe CanWork to be in a strong position from a security, usability, and aesthetic standpoint. We want more eyes on the project and more people booking jobs with our freelancers!
As stated above, we believe business development to be an important part of that, however, we also believe Twitter is a powerful tool in this industry and have made a much more concerted effort in the month of May to take advantage of this.
If you are not already following the
CanWork Twitter Account
you should! We are posting much more frequently and aim to promote the platform and of course, our freelancers! This effort is already paying dividends as our statistics are up!
We look forward to hearing from you all as we grow the platform together in 2023. Please let us know if you have any ideas you think could take off or if you'd like to contact the team on any other matters via the links below. Chat to you all soon!
Telegram channel:
CanWork:
https://www.canwork.io/
Twitter:
https://twitter.com/CanWork_io
Facebook:
https://www.facebook.com/CanWorkPlatform
Instagram:
https://www.instagram.com/canwork.io/