Welcome to the CanWork July 2023 Update. Come take a peek at the upcoming 'Quick Escrow' payment feature for CanWork.
State of CanWork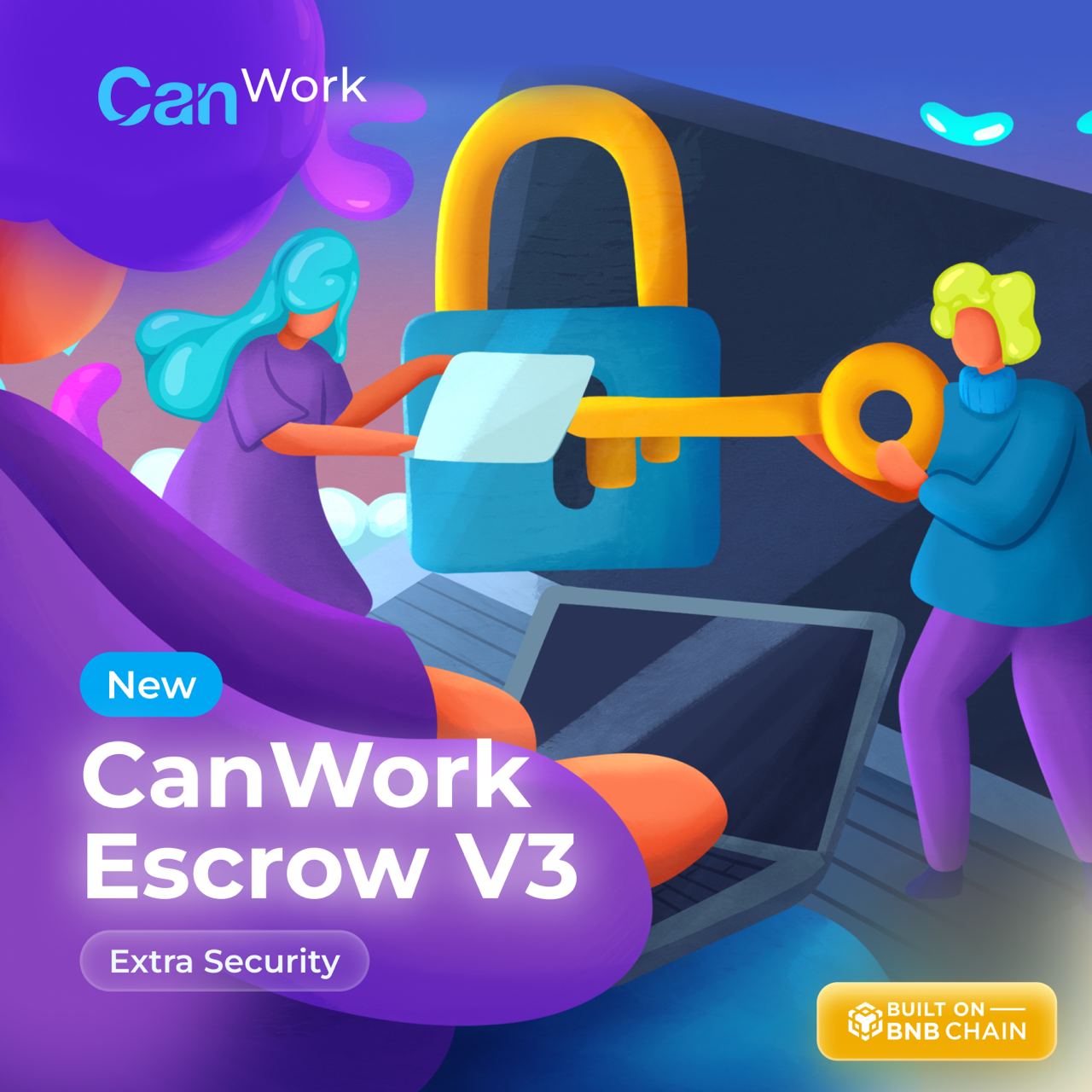 Framework Upgrade Complete
After months of meticulous work, the CanWork framework upgrade is live. We are now running on an Angular 14 framework.
This allowed us to keep up with current technology and update the dependencies that CanWork requires. It also helps CanWork to be more secure, maintainable, and easier to onboard new contributors.
Let us know if you encounter any issues with the new upgrade.
Quick Escrow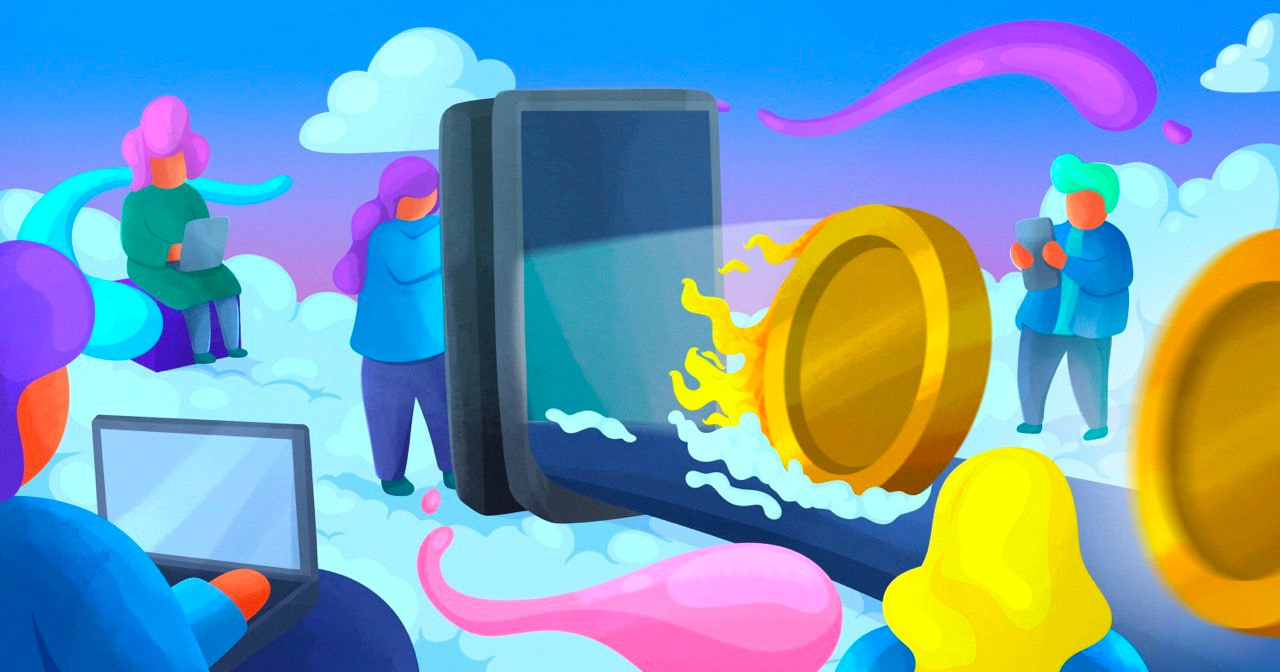 Quick Escrow for CanWork is a custom payment feature for verified CanWork freelancers.
No sign-up, or profile creation.
No long forms
No more multiple steps for filling in a job request.
No bidding or back-and-forth approval stages before payment is required!
Custom one-page portal
Personalised URL & Landing page.
Simply connect via Metamask & WalletConnect.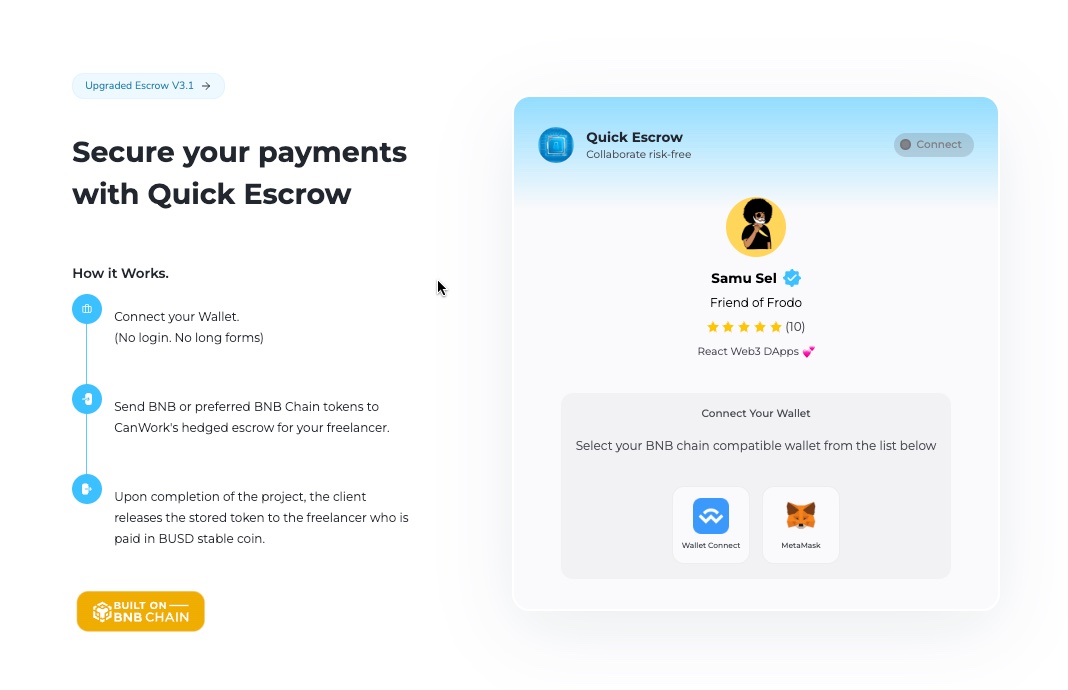 BNB Chain Escrow Payments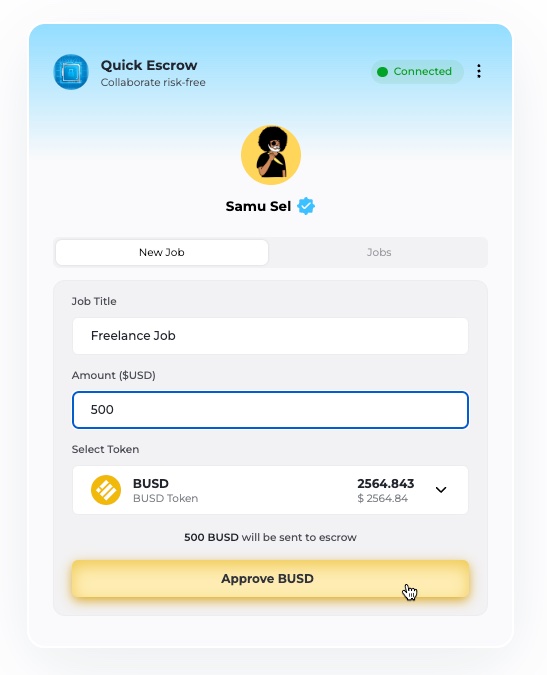 Pay with:
BNB
BUSD
CAKE, and more BNB Chain payment methods.


Automatically hedged as BUSD.
Simple Escrow Release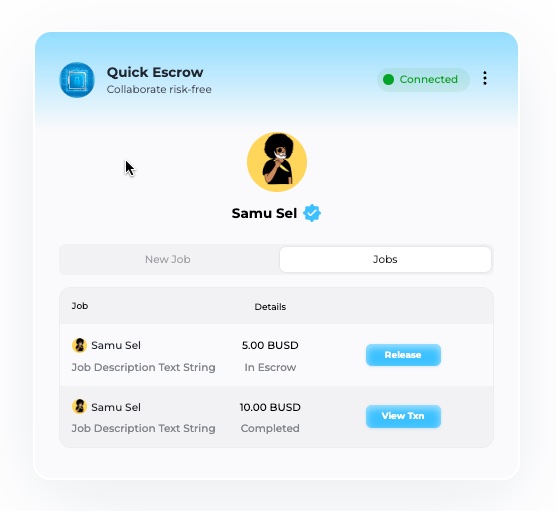 Coming soon for Verified freelancers
We still need to refine some of the user interface & experience. We also need to settle an option to amend the escrow v3 contract to accommodate more job details and rely more on on-chain data than a traditional database.
Keep an eye out for updates.
Ethereum $CAN Token Closure
In the off-chance you are still holding Ethereum-based (ERC20) CanYaCoin ($CAN) tokens, please be advised the token bridge is closing in August.
After this date, all ERC20 CAN tokens will be effectively lost.
What happens next?
Over the next month, we will finalise and roll out the Quick Escrow for CanWork freelancers.
If you're one of our verified freelancers, please register your expression of interest by visiting our Telegram channel.
CanWork:
https://www.canwork.io/
Twitter:
https://twitter.com/CanWork_io
Facebook:
https://www.facebook.com/CanWorkPlatform
Instagram:
https://www.instagram.com/canwork.io/