Introducing the CanWork Community Ideas Campaign
We at CanWork believe in the power of collaboration and the ingenuity of our incredible community. Together, we've engineered and built a platform that supports freelancers in the ever-evolving world of cryptocurrency and smart-contract payment systems. Today, we're thrilled to announce our next community initiative —the CanWork Community Ideas Campaign!
As we continue to develop new strategies and initiatives to elevate our platform, we want to invite YOU, our dedicated community of supporters and freelancers, to help us grow the platform and shape its future. After all, it's your passion, creativity, and insights that have brought CanWork to where it is today.
With the CanWork Community Ideas Campaign, we're providing an exciting opportunity for you to contribute your ideas and help us grow. It's time to put on your thinking caps, unleash your imagination, and join us in crafting the next chapter of CanWork's success story.
And, yes! There will be rewards!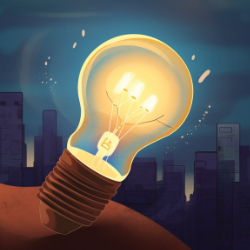 What is the Community Ideas Campaign?
Simple.
Idea Submission.
Maybe it's a promotion, marketing campaign, incentive, or creative growth idea.
Shortlist Vote
The CanWork core team will shortlist ideas for a community vote.
Implementation
We will implement the winning idea and use exclusive CanWork freelancer talent & labour.
Rewards.
The top two ideas and a random participant will win BUSD rewards.
Rewards
We will award the following:
Winning Idea: $300
The winning idea is the one that the CanWork core team & community select for actual implementation.
Runner up: $150
Random submission: $50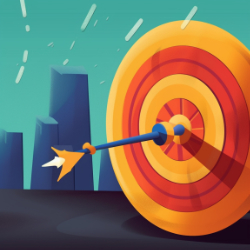 Objectives
The ultimate objective is to increase users on the platform and increase awareness. So, get creative with marketing campaigns, promotional ideas, incentive ideas or a unique strategy.

We will be looking for detail, feasibility, creativity, originality, alignment with platform objectives, and potential impact.
Evaluation and selection
After the submission deadline, the team will shortlist the top submissions and poll a community vote.
Winners will be announced after the poll deadline.
Implementation of the chosen ideas
We will develop an action plan to implement voted ideas, and share progress updates with the community.
We will use the CanWork job board to hire all related talent and labour for the implementation.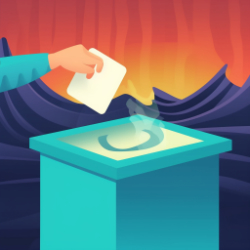 We look forward to growing CanWork with you and can't wait to hear your ideas.
Thanks for participating.

We're always open to general feedback too, so if you would like to get in touch, reach out via Telegram using the link below:
CanWork:
https://www.canwork.io/
Twitter:
https://twitter.com/CanWork_io
Facebook:
https://www.facebook.com/CanWorkPlatform
Terms & conditions
Intellectual Property: By submitting an idea, participants grant CanWork the right to use, modify, and implement the idea without any restrictions. We will credit the winning participants of the ideas campaign.
Originality: In the event of two or more similar ideas, the CanWork team will accept the submission of the highest quality.
No Guarantee of Implementation: Not all submitted ideas may be implemented, even if they receive high votes or positive feedback. The final decision on idea implementation rests with the CanWork team.
Idea Evaluation Criteria: CanWork core team will evaluate ideas based on, but not limited to, criteria such as feasibility, creativity, originality, alignment with platform objectives, and potential impact.
Modification of Ideas: CanWork reserves the right to modify or adapt submitted ideas as needed to fit the platform's requirements or constraints.
Participant Eligibility: Anyone can submit an idea– you do not have to be a known or existing community member to apply. You can submit as many ideas as you like and can be awarded multiple times.

However, spamming the submission with low-quality submissions will result in disqualification.

You may submit an idea that might require your paid services to implement ;)
Deadline: Submission must be made by 30th April.
Payment: Rewards are all paid in BUSD to a nominated BNB Smart Chain wallet address.
All decisions are final: CanWork reserves the right to curate, select & reward participants at its sole discretion irrespective of community votes or popularity.
Campaign amendments: CanWork reserves the right to change the campaign & reward structure up until the deadline – with the exception of reducing payments. We will not change the payment structure lower.