Welcome to the CanWork August 2023 Update. This is a smaller update as we are hoping to launch our Quick Escrow very soon. We also have another exciting announcement next month so expect a bigger update in September.
State of Canwork
This month it's all been about Quick Escrow. We are so close and you can expect a release in the coming days. Throughout the month we have solved:

Client Release functionality,
Freelancer Cancellation functional,
Added transaction hash and link to block explorer,
Animated transaction confirmation, failure & success screens,
Added basic error handling and fallback options
Fixed Walleconnect disconnect,
Updated escrow card design,
Added escrow status labels,
Improved mobile view,
Added Job Title as 32-character, on-chain data,
Added time stamp mapping & closure status as on-chain data,
Job ID's generated to be consistent with CanWork Job ID,
Added a hover tooltip for additional information, and
Deployed to a staging site for live testing!
We have some minor design changes and mobile view tweaks to make and we'll be ready for beta release for verified freelancers. Next up we'll launch and hot fix any issues that present. We'll also be taking user and freelancer feedback.

After this, we will implement full CanWork integration so Freelancers can manage jobs from the CanWork job management page.

We are stoked this moment has finally arrived and believe this is a huge win for the platform and our freelancers!

What is the Quick Escrow and Why is it Important?

CanWork is built by freelancers, for freelancers. We understand they don't want to be losing 20% of their job's value in platform fees. We understand they want fast, secure, and borderless payments (hence we built the Hedged Escrow) but we also understand they want a platform with limited barriers to entry. Unfortunately, we haven't done the best on that last point.

The nature of using digital currencies means we excel at offering a cheap, fast, and secure payment solution but there are large barriers to entry as clients need to sign up to the platform, connect their wallet and use a corresponding token.

Quick Escrow solves a lot of this, that's why it's important. A freelancer can engage a client on any platform, anywhere, and then have them pay through Quick Escrow. This means they get all the benefits of our escrow system without any barriers to entry for the client. The client simply gets a link to the payment module and sends the transaction. No need to create an account on CanWork! This is a win for the client, a win for the freelancer, and two wins for CanWork as we get more people using the Hedged Escrow and exposure to the platform.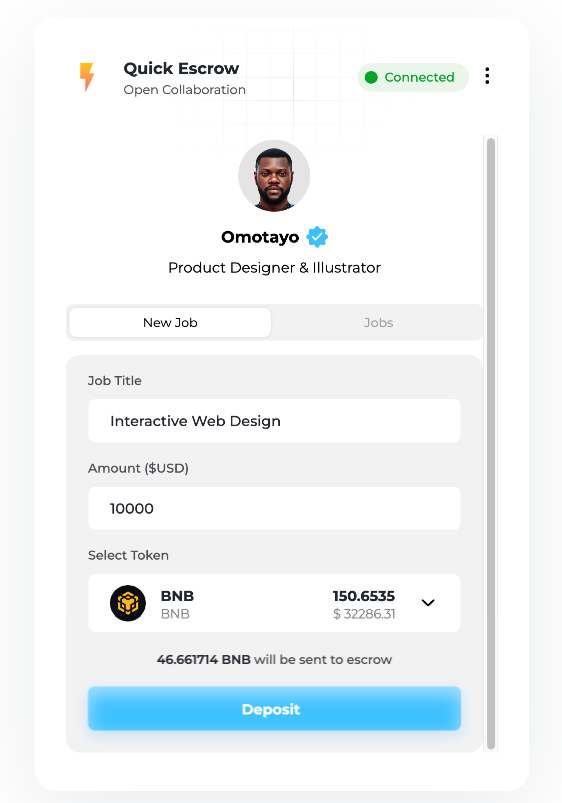 The original concept was created by one of our very own freelancers through a competition we ran. Our freelancer community and the team loved the idea and so here we are, a few months later with the product launching in a few days!

To hear more about the idea behind the Quick Escrow you can read about it from the very freelancer who conceived it via an article she released this week:

https://canwork.io/blog/quick-escrow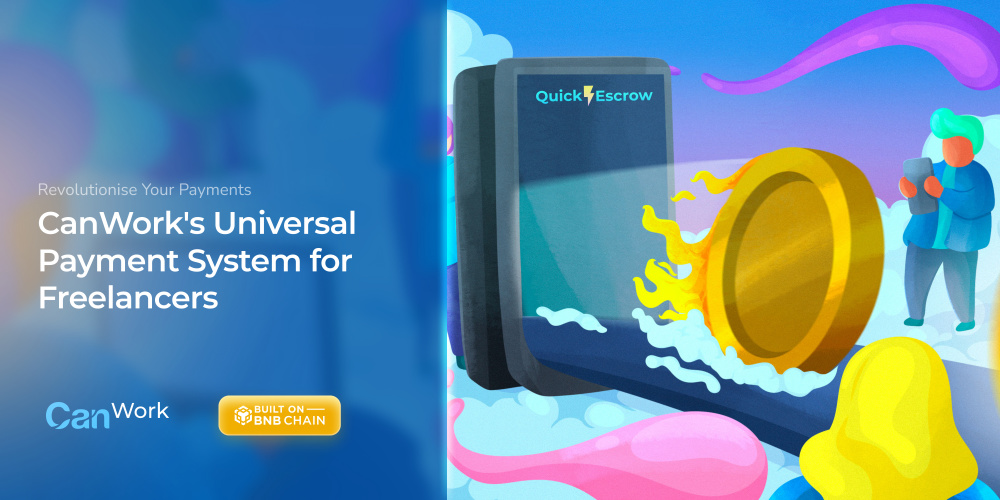 Stay tuned to the announcements and community telegram channels this week. The Quick Escrow is imminent!

Telegram channel:



CanWork: https://www.canwork.io/
Twitter: https://twitter.com/CanWork_io
Facebook: https://www.facebook.com/CanWorkPlatform
Instagram: https://www.instagram.com/canwork.io/