We're excited to announce that CanWork is making a transition to USDT for its Freelance Escrow service on the BNB Chain. We aim to complete this change by the end of September 2023.
The End of BUSD
Last month, Binance confirmed that it would discontinue support for BUSD in February 2024. You can read more about this announcement here.
This decision follows Paxos' announcement in February that, under the direction of the New York Department of Financial Services, it would cease issuing BUSD. Additional details can be found in this CoinDesk article.
Why USDT?
Community Suggestion
An overwhelming majority of our community members recommended USDT as the alternative stablecoin for settlements on the BNB Chain.
Liquidity
At the time of writing, USDT ranks as the second most traded coin on PancakeSwap, right after WBNB. For more information, visit PancakeSwap.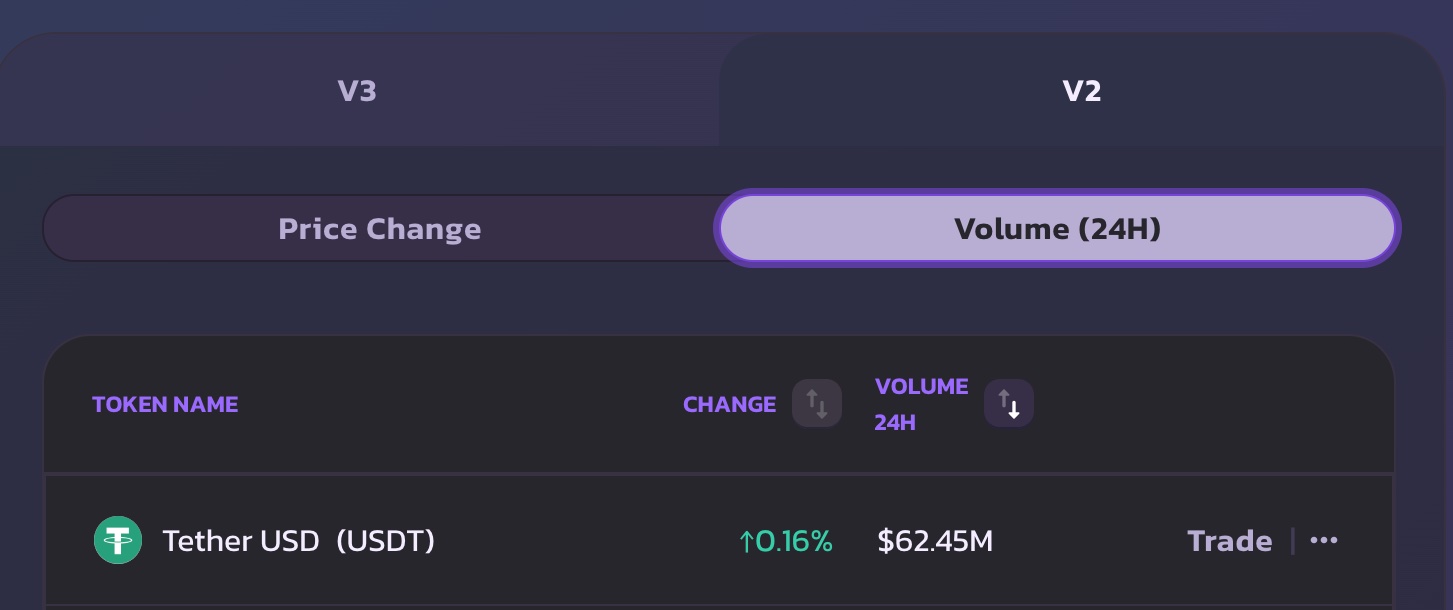 Implications for Freelancers
This change means that freelancers will now be paid in USDT (BEP20) rather than in BUSD. You do not need to change your wallet or take any additional action.
Implications for Clients
The transition will not impact our clients. You can still pay directly using BNB, BUSD, USDT, CAKE, and other popular BEP20 tokens. Our smart contract will handle the conversions automatically.
What's Next?
Smart Contract Update
In the coming days, we will modify our smart contract to facilitate settlements in USDT for both CanWork and Quick Escrow. This is a straightforward update with negligible impact on security.
All other features of CanWork's Freelance Escrow will remain unchanged. More details on our escrow services can be found here.
UI and Messaging Updates
Subsequent to the smart contract update, we will revise all relevant user interfaces and messaging to reflect the change to USDT.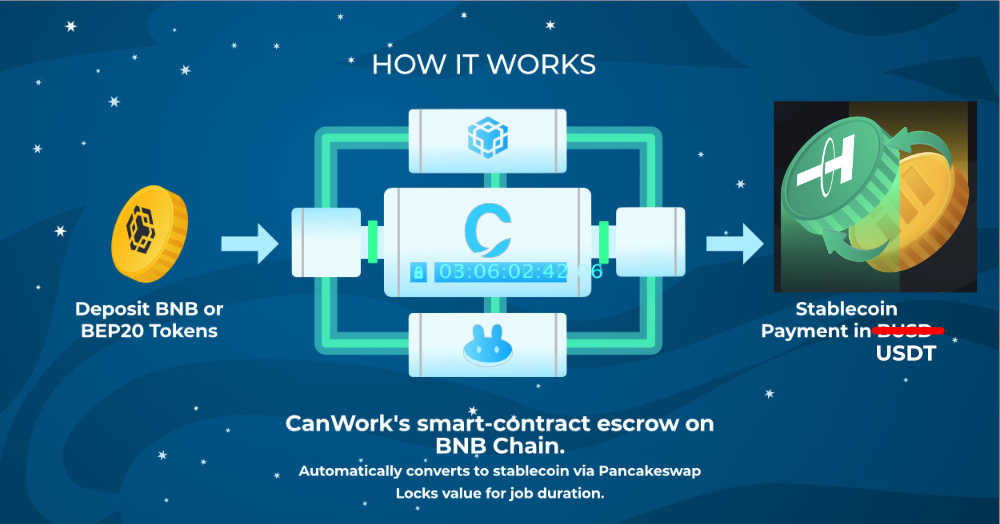 Future Plans: Variable Settlement Currencies
As suggested by our community, we are considering the implementation of a variable settlement currency feature in our smart contract. This will allow us to whitelist a selection of stablecoins, enabling us to adapt to a dynamic crypto environment without substantial alterations to the underlying smart contract.
For the short term, the straightforward switch to USDT provides a solution with minimal complexity and virtually no security risk. Once this is accomplished, we will begin developing and testing the variable settlement currency concept.
Stay Updated
Keep an eye out for further updates as we continue this transition.
We appreciate all the feedback and suggestions. Please share your thoughts in our community Telegram channel.



CanWork: https://www.canwork.io/
Twitter: https://twitter.com/CanWork_io
Facebook: https://www.facebook.com/CanWorkPlatform
Instagram: https://www.instagram.com/canwork.io/