Due to a late publish it has only been two weeks since our last community update. However, we have more than enough to catch up on as the team's momentum continues from October.
This update covers continued development of our BNB Chain Monitor API, new look UI & UX plus some ideas on user growth for November/December and into 2023.
State of Canwork
If you haven't been following along, CanWork required a series of back-end reconfigurations. This work was done to ensure the long-term viability of the platform. Going forward, the CanWork back-end's reconfiguration will ensure a lighter, yet more secure product for our freelancers and their clients.
The last update
outlined that most of the development work on this was complete and the team was busy testing amongst themselves and some of our active freelancer community members. We are pleased to finally move forward and say the
reconfiguration is complete!
Additionally, there were some minor tweaks to the mobile experience to fix some skills tag issues and a drop-down menu bug.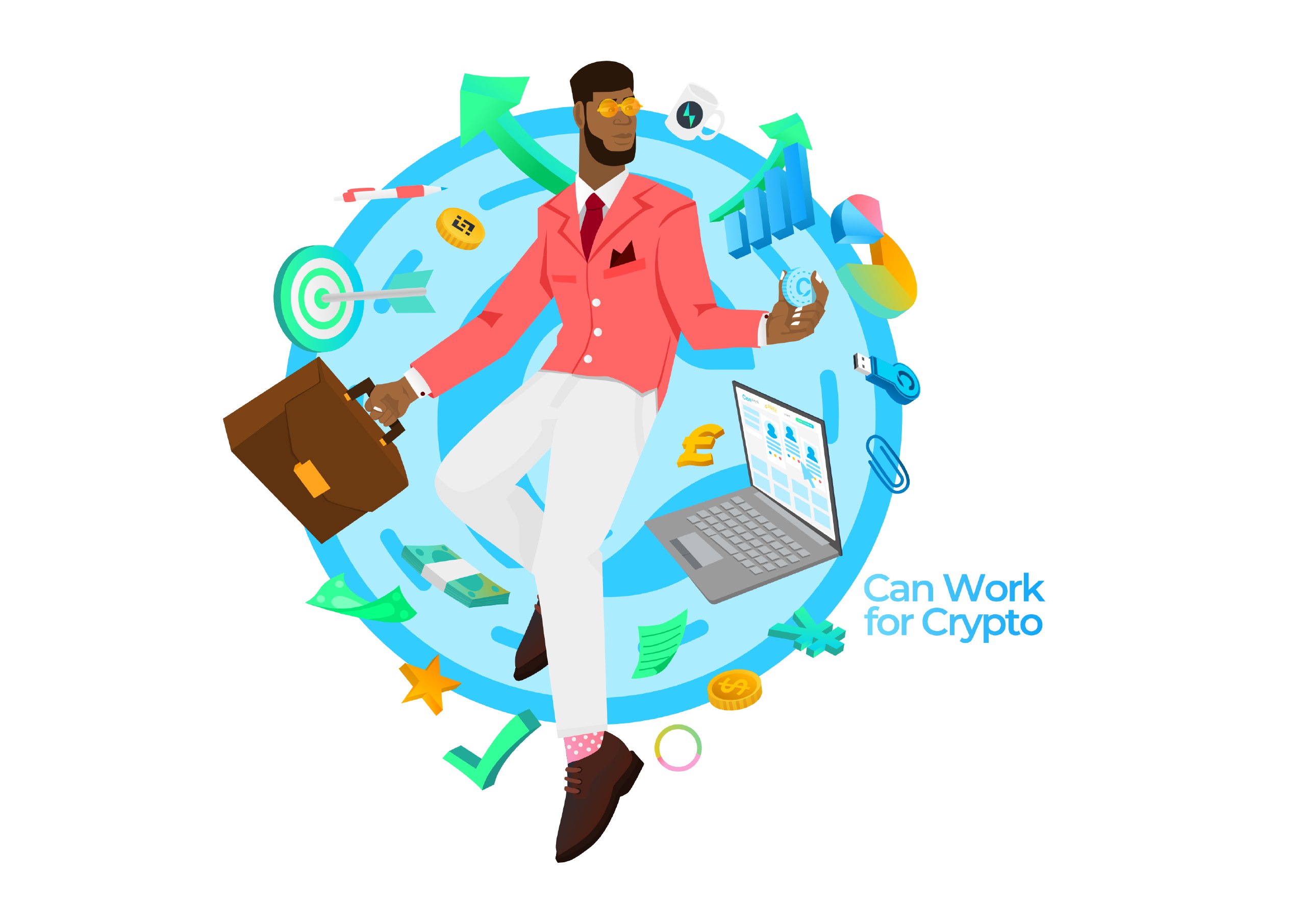 BNB Chain Monitor API
We are quite excited about this work as it has
a number of critical use cases
not just for CanWork, but the wider BNB chain infrastructure. We briefly discussed it in the last update but effectively this technology will allow us to:
Monitor BNB Chain blocks,
Detect escrow transactions,
Decode these events,
Update CanWork (or other platforms) automatically & perfectly.
We have now successfully completed the chain monitoring API and moved on to implementing CanWork functions that listen for these events and update the status of jobs & payments. As discussed, we are quite excited about this tech as it doesn't exist in the current BNB chain ecosystem. Stay tuned for more updates next month and in the Telegram channel!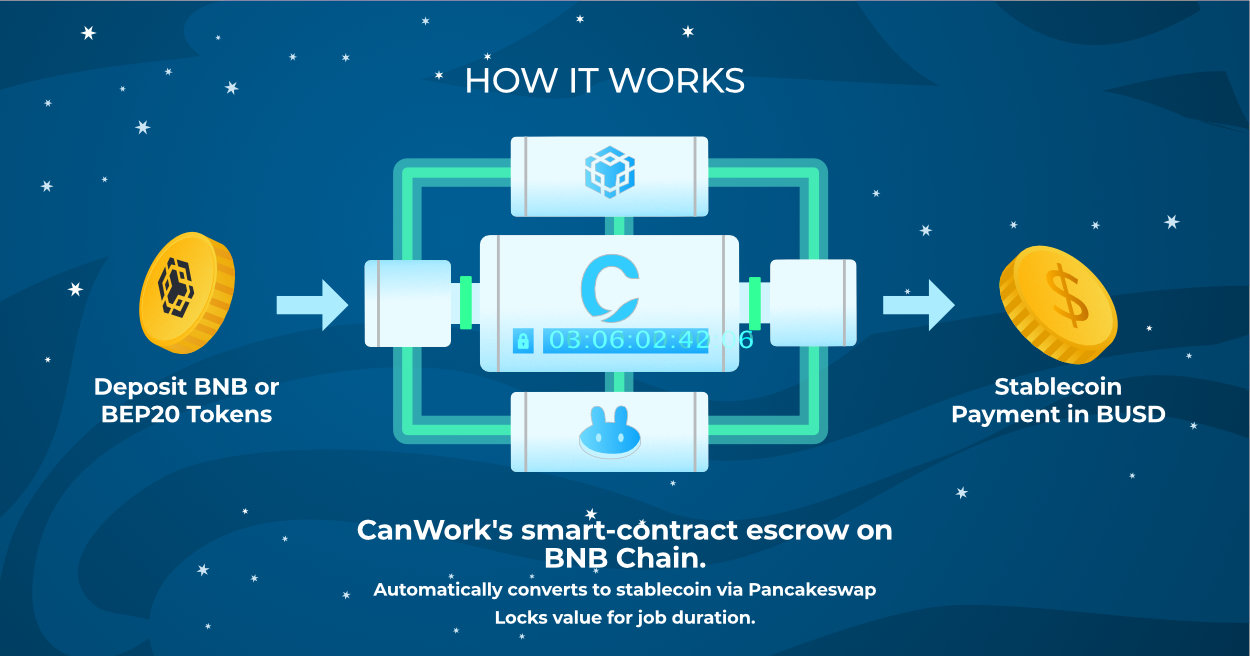 New Look UI & UX
Over the past few months, the team has successfully ported the entire platform across to Binance Smart Chain from Binance Chain. We have also reconfigured the entire back end to create a nimbler, more secure platform for the future. Although this work is necessary, it hasn't actually made the CanWork platform look or feel any different. We see this moment, prior to hopefully growing our new user base, as a perfect time to make some
minor yet impactful tweaks to the UI & UX
.
The team and a number of our community freelancers have worked together to create a compelling new landing page for the platform that is much sleeker & refined yet still retains the look and feel of the current CanWork landing page.
Here are a couple of mock-up pages from a larger design-in-progress of what we expect the new landing page to look like : (Note: that the landing page 'hero image' and user photos are just temporary fillers for now.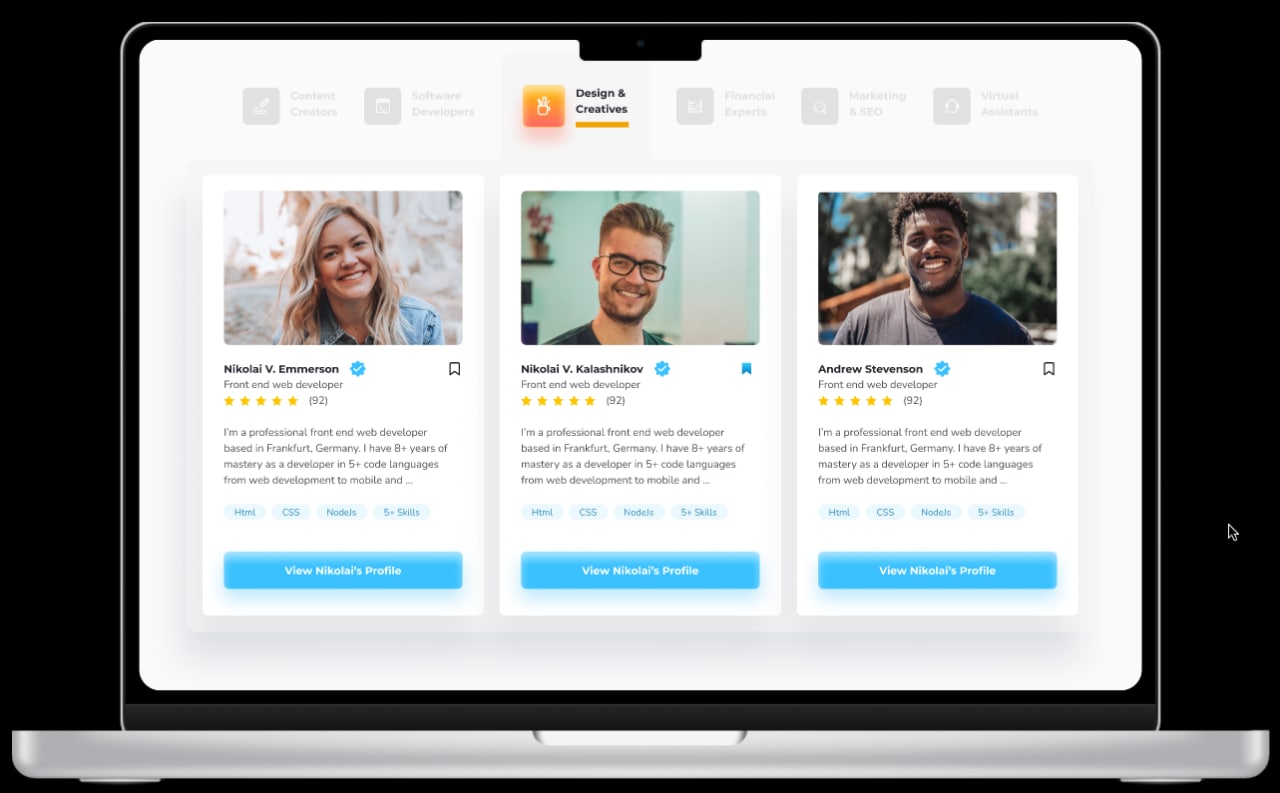 What's even cooler is that this
new landing page will have been designed, booked, and paid for through the CanWork platform!
We expect to have this completed by the end of the year and will also carry out a number of smaller UI & UX improvements across the platform over the coming months.
Users
By the end of this year the team will have:
Deployed CanWork onto Binance Smart Chain,
Rebuilt the hedged escrow for Binance Smart Chain,
Completely reconfigured CanWork's back end,
Launched a new landing page with a number of other UI & UX improvements.
This will all have been for nothing if we don't go out there and let people around the world know about us!
We will cover our plans in a separate, specific user growth update to be pushed out later this month. However, we truly believe we have a very compelling platform that sells itself:
No platform fees (Freelancers save up around 20% per job completed on CanWork),
Security of smart contracts (no more waiting for invoices when you have the hedged escrow),
Global Reach with easy cross border payments (a true benefit of digital currencies),
A platform built for freelancers by freelancers,
Plus many more.
Stating the above we will be using a number of traditional advertising and growth hacking (ie cash back payments for booking jobs etc) to get the word out there about us. In fact, we have already had a number of new accounts signed up and vetted despite us doing no advertising at all post the deployment to Binance Smart Chain. We are confident we can grow the platform as we have done it before. When CanWork was on Ethereum it was the
number 1 used dApp outside of DeFi.
We look forward to outlining our plans more specifically and hearing from you all across our various community channels. Please let us know if you have any ideas you think could take off or if you'd like to contact the team on any other matters via the links below. Chat to you all soon!
Telegram channel:
CanWork:
https://www.canwork.io/
Twitter:
https://twitter.com/CanWork_
Facebook:
https://www.facebook.com/CanWorkPlatform